On Sunday we had a wonderful day out paddling the Thames and some backwaters. We had seven canoes of all types and ages, cedar rib, cedar strip, wood/canvas. Peterborough, Rushton, CCC, Old Town; a real mixture.
A pleasant day, a visit to a riverside pub and then team and cake at the end of the trip in a fabulous boathouse location in a cut off the main river. A perfect day out. Wonderful location, wonderful people and wonderful canoes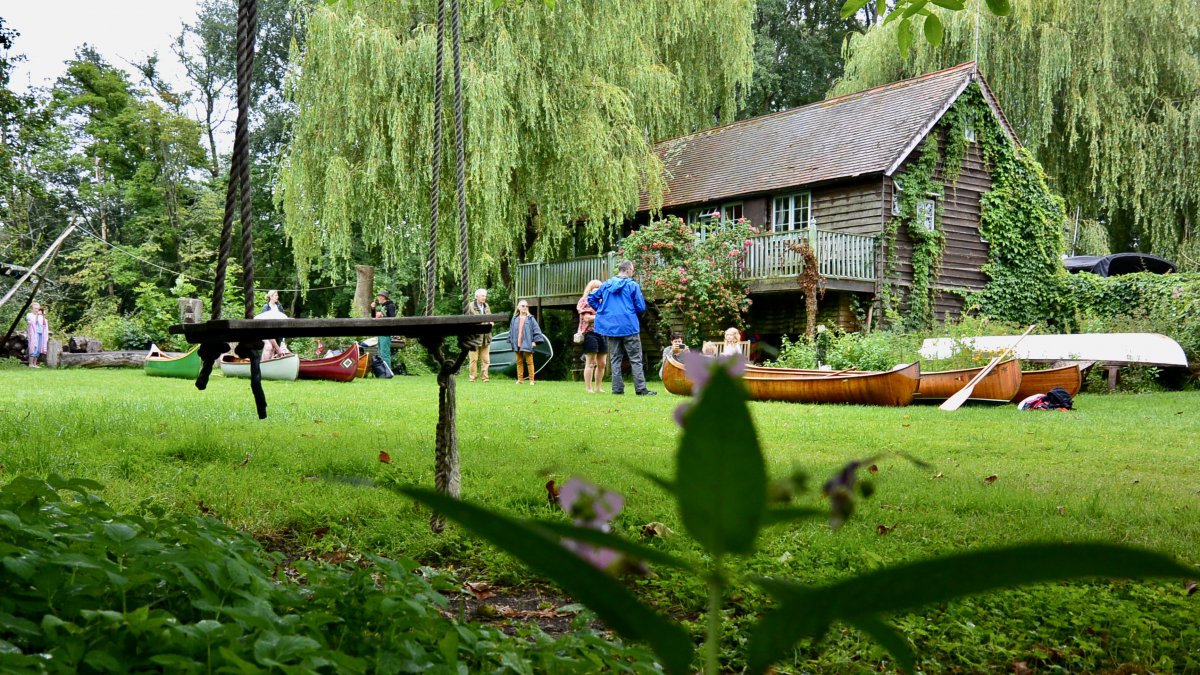 .
We may not be able to do large wilderness stuff in England but we can certainly do scenic, refined paddling.
Keep well, keep safe and keep paddling!
Nick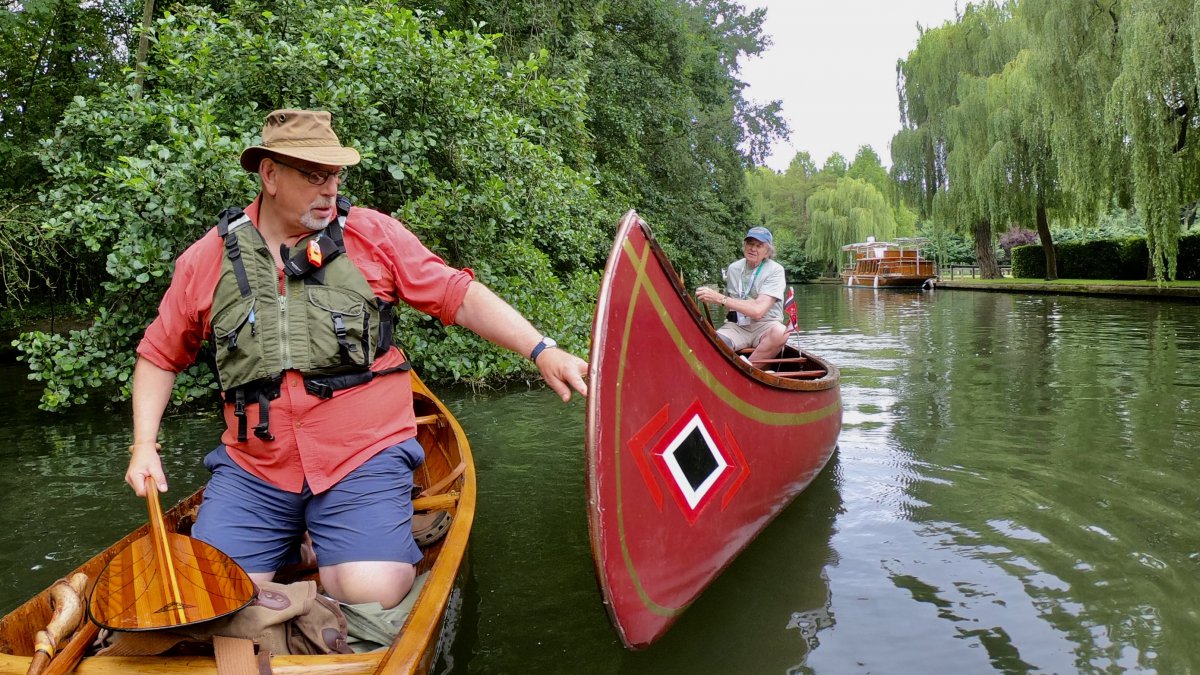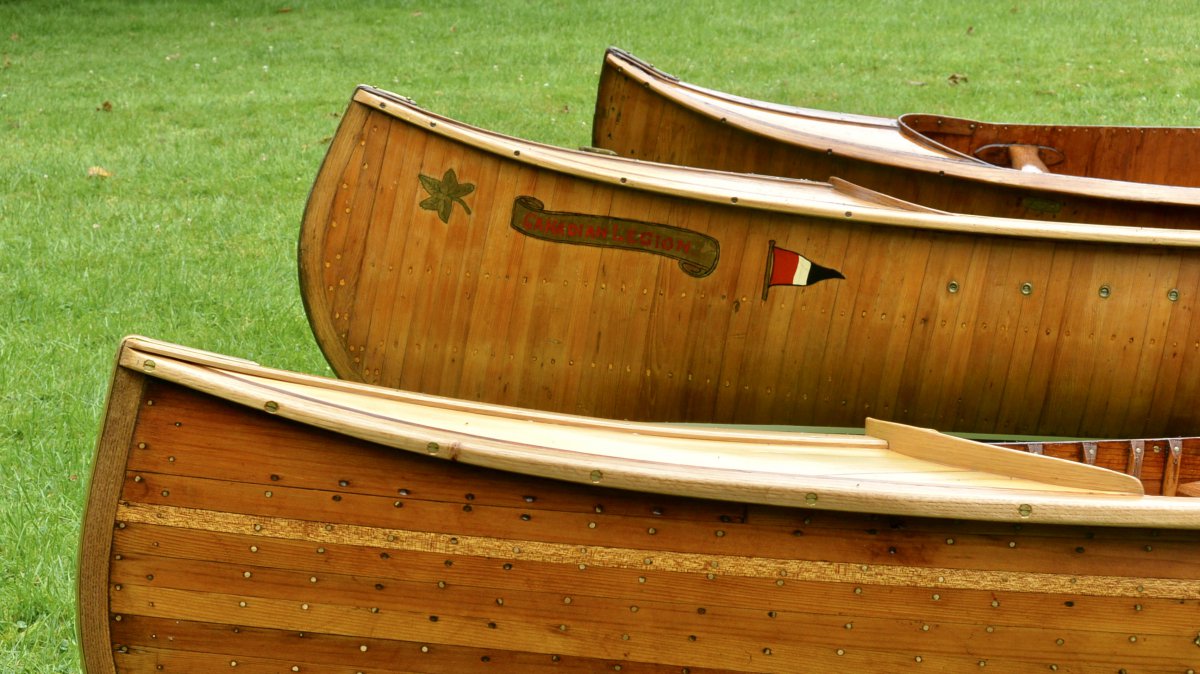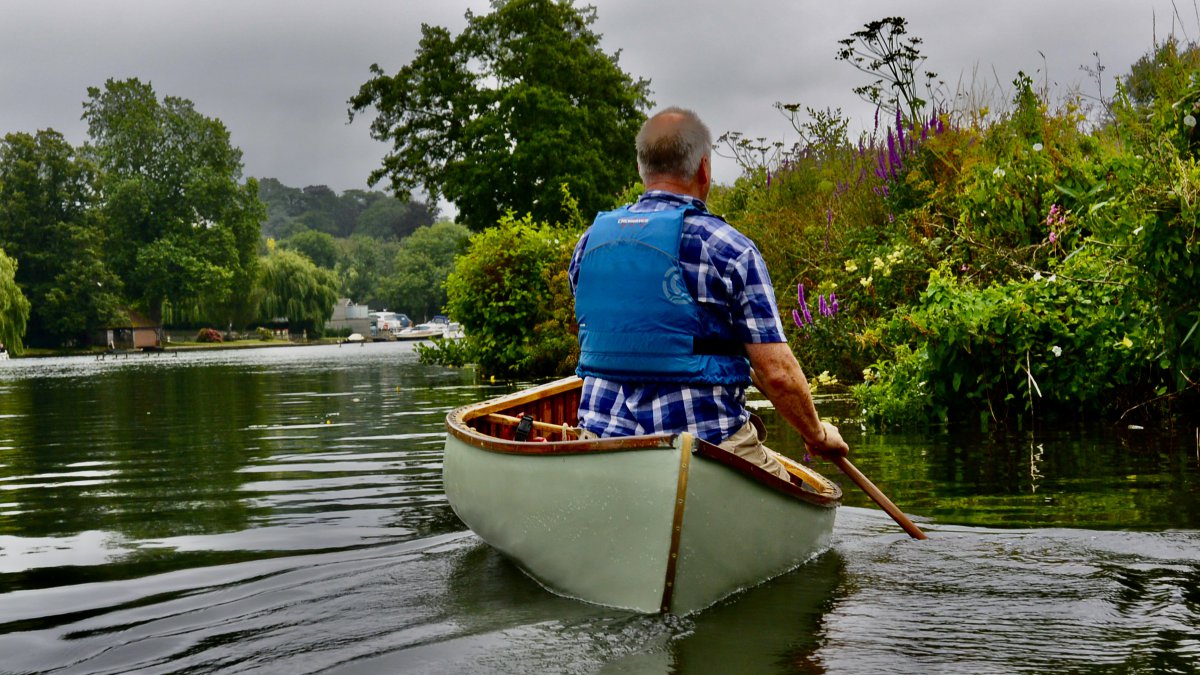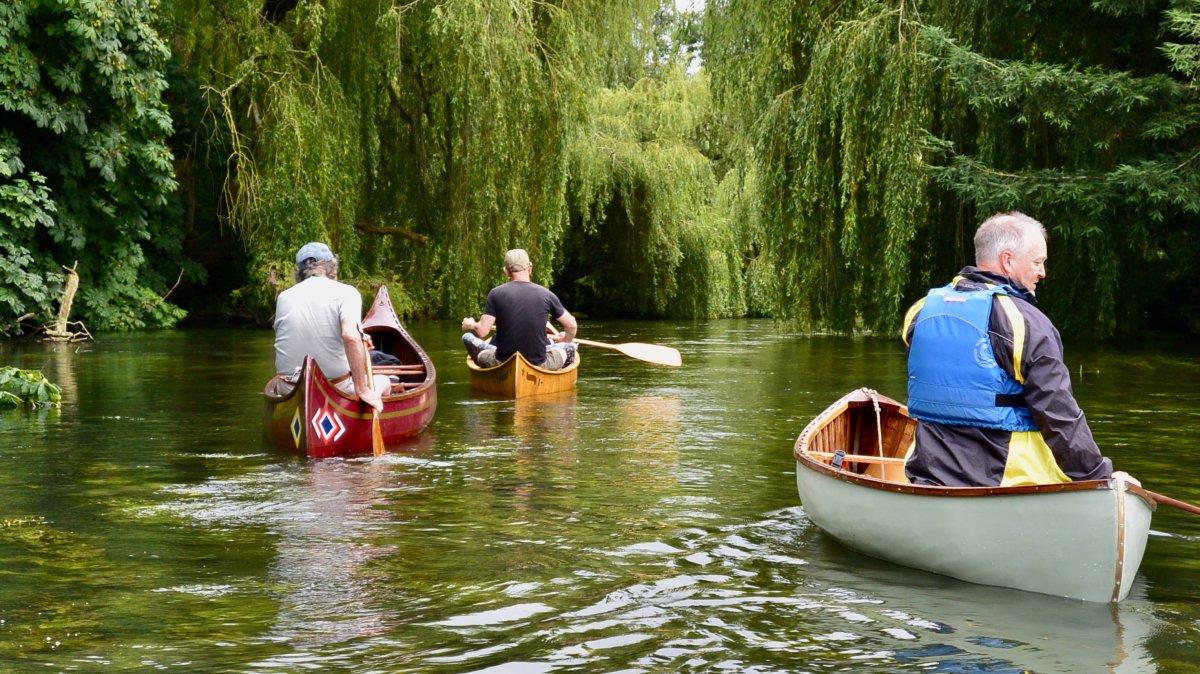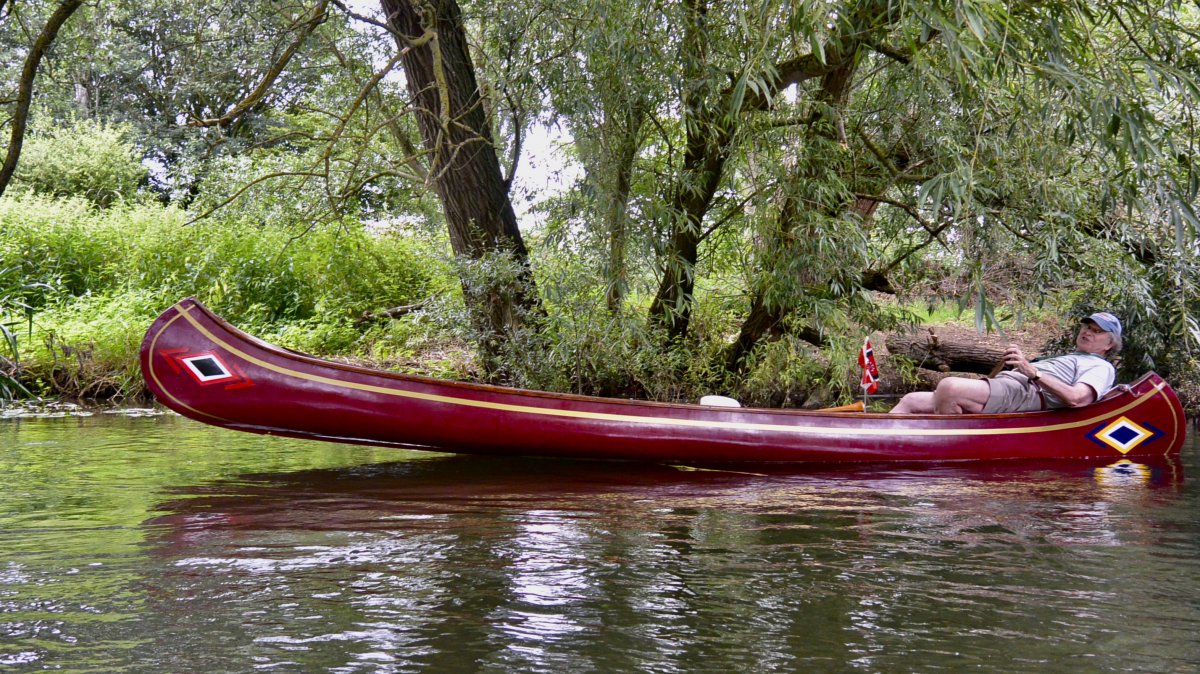 Dave Millward in relaxed style negotiating a low tree. Old Town OTCA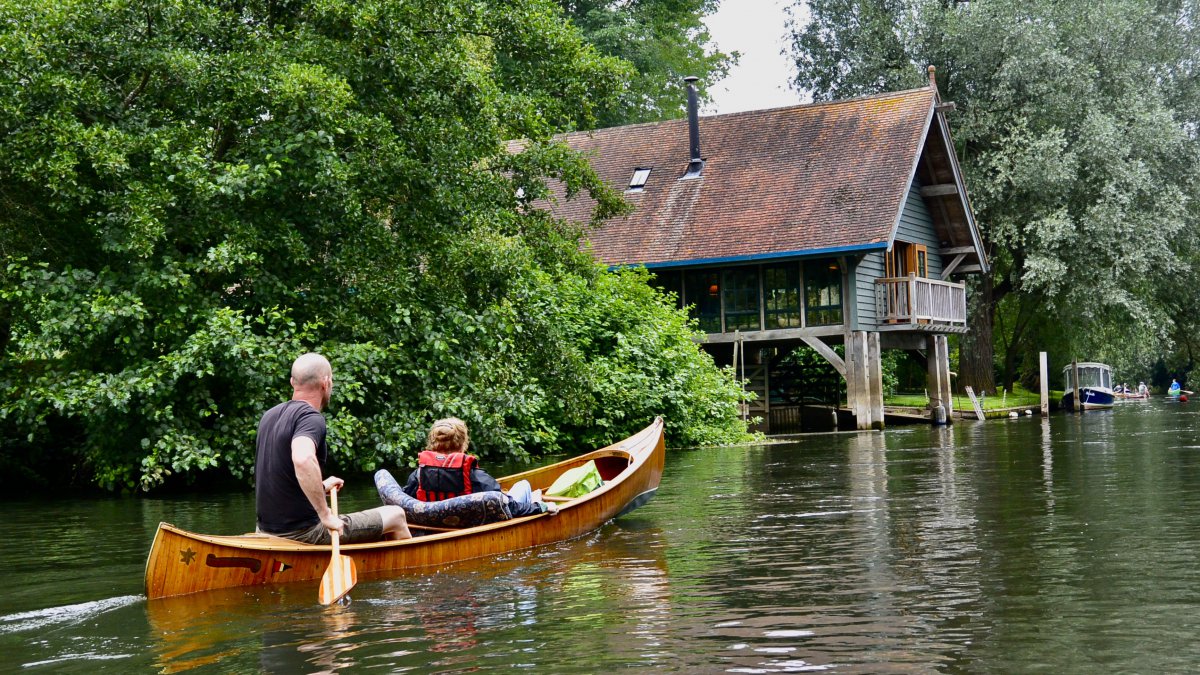 Down the River Lodden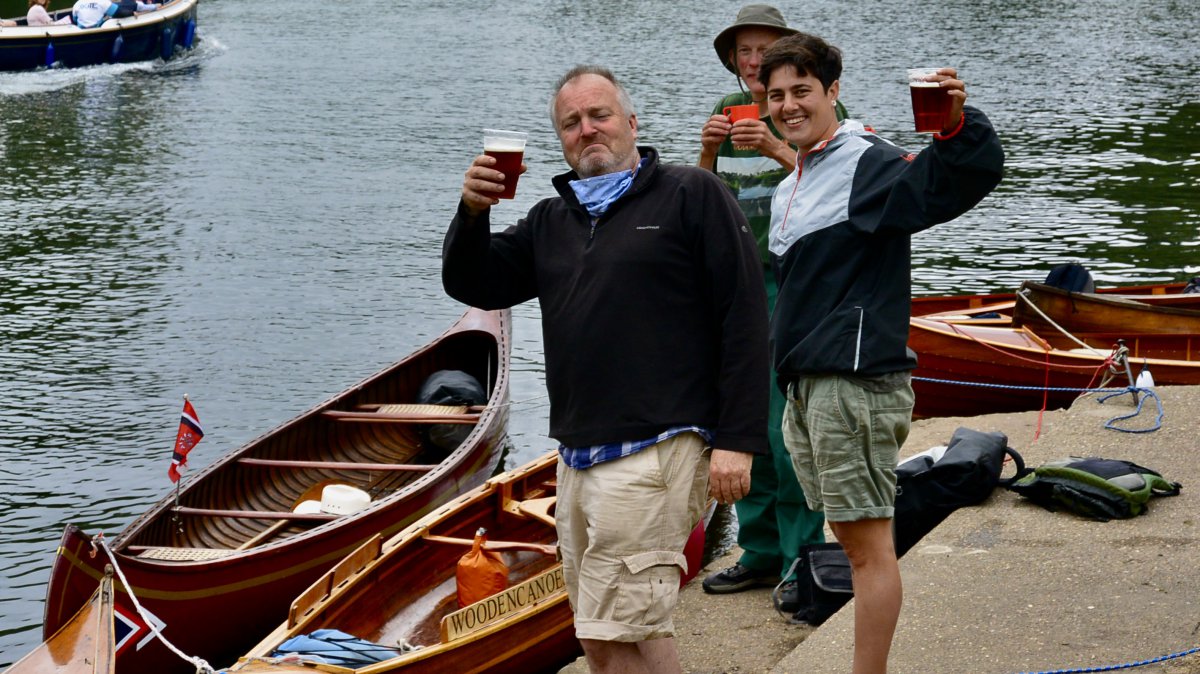 Cheers; pub paddling but at a price +£5 a pint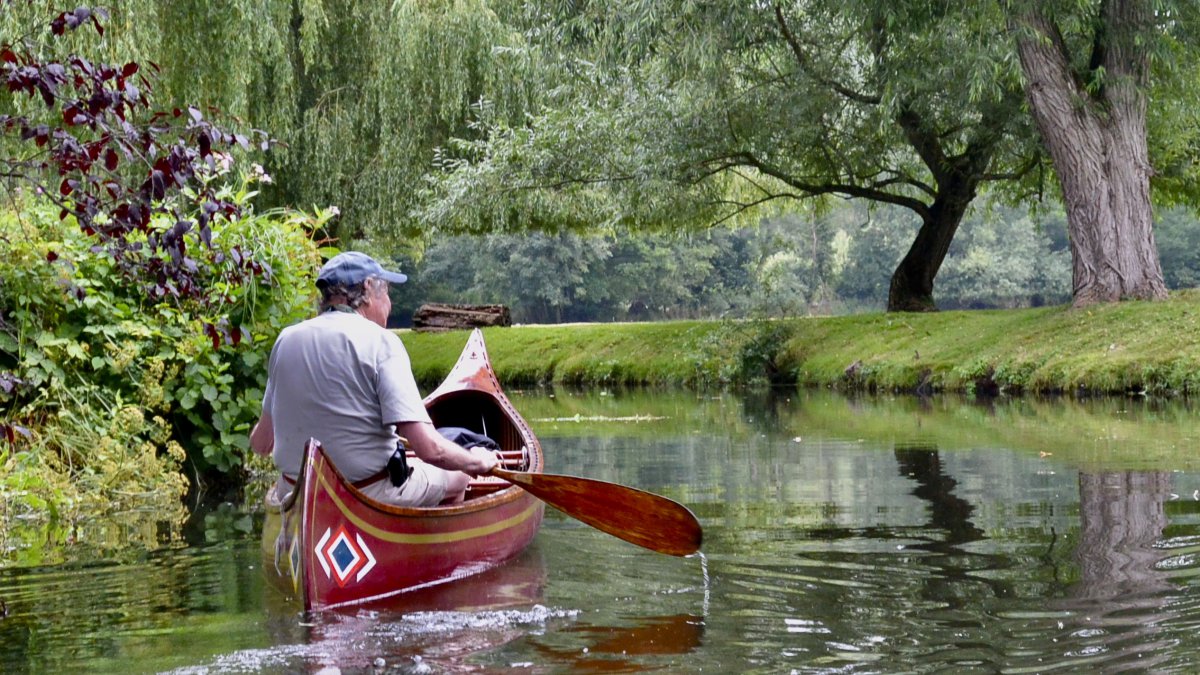 Dave Millward on the Hennerton Backwater