Over the last weekend of July the UK Chapter held our summer get together at Bolney Ferry Boathouse on the River Thames in Oxfordshire. For some it was a three day event whilst others popped along and joined us for a day.
Sam and I shared transport from Norfolk and on my roof rack and trailer we loaded his 1910 Rushton Navahoe, my 1900 Peterborough Cedar Rib and also my 1911 Charles River which I was passing on to another family who wanted a canoe and who I knew would use and care for it; I had been given the canoe, had the enjoyment of fixing it up, so I traded it for a case of nice Rioja. Both parties were happy with the deal.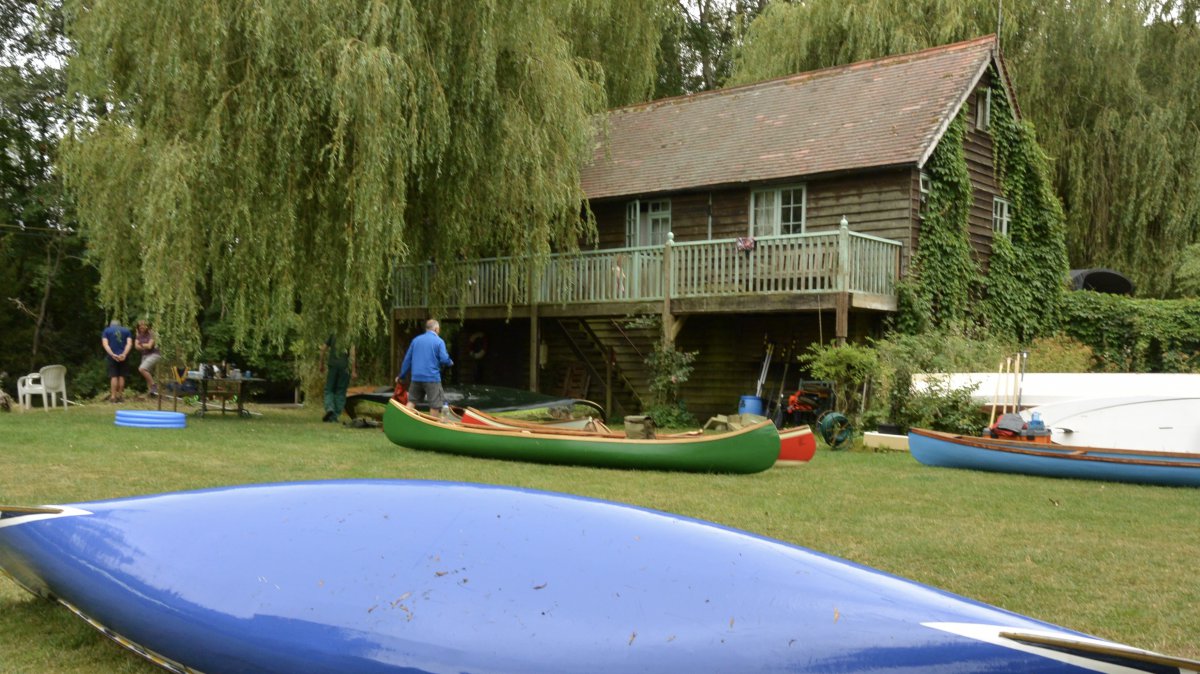 The Saturday involved a leisurely start; David Millward was driving up from the south coast with his 1930's Old Town OTCA and once he arrived, tea taken , we got all the canoes on the water set off upstream on Old Father Thames.
The canoe selection was:
A pair of Peterborough Cedar Ribs
1910 Rushton Navahoe
1930 Old Town OTCA
1911 Old Town Charles River
1950 Chestnut Playmate
Huron Trapper
Alick Burt built Prospector
A fair flotilla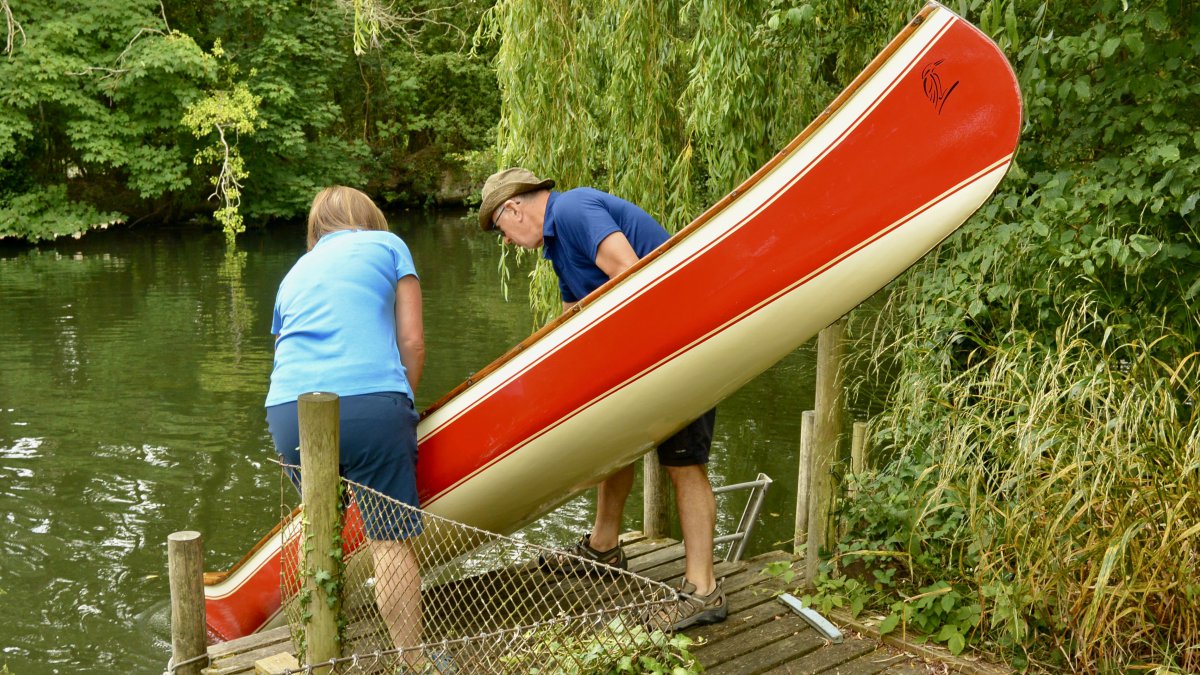 Moving upstream the weather was warm but not hot and with very little wind we made good time up to Shiplake Lock. The UK had been experiencing and exceptionally hot dry period and as a consequence my old lady had become rather incontinent so I was busy with the sponge throughout the trip. I left the canoe on the river that night to allow her to take up and fortunately, on the following day the rate of sponging was far more relaxed. One stem appears to be leaking.
Once through the lock we then moved further upstream before finding the entrance to St Patricks' Steam which is a beautiful, winding stream with a good flow being nicely wooded. It leads down to the River Lodden which in turn then flows back into the Thames just below Shiplake lock.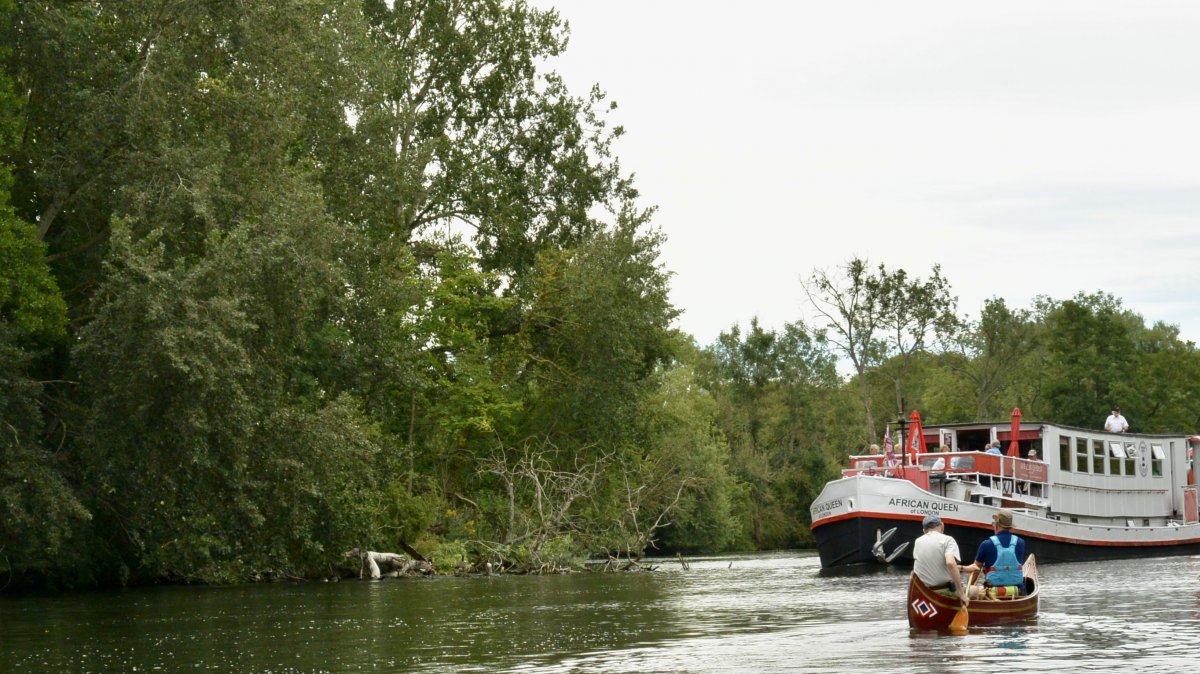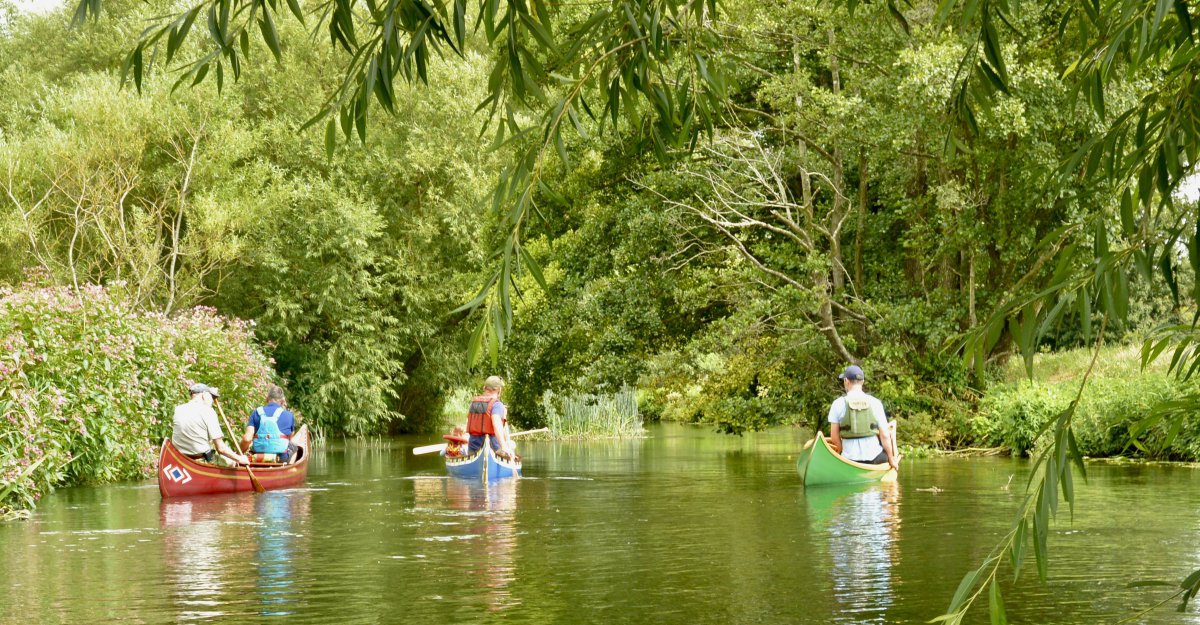 The canoes then gravitated towards the George & Dragon Pub on the side of the river; as it was open we had to stop and drink cool beer and ate our packed lunches in a civilised location.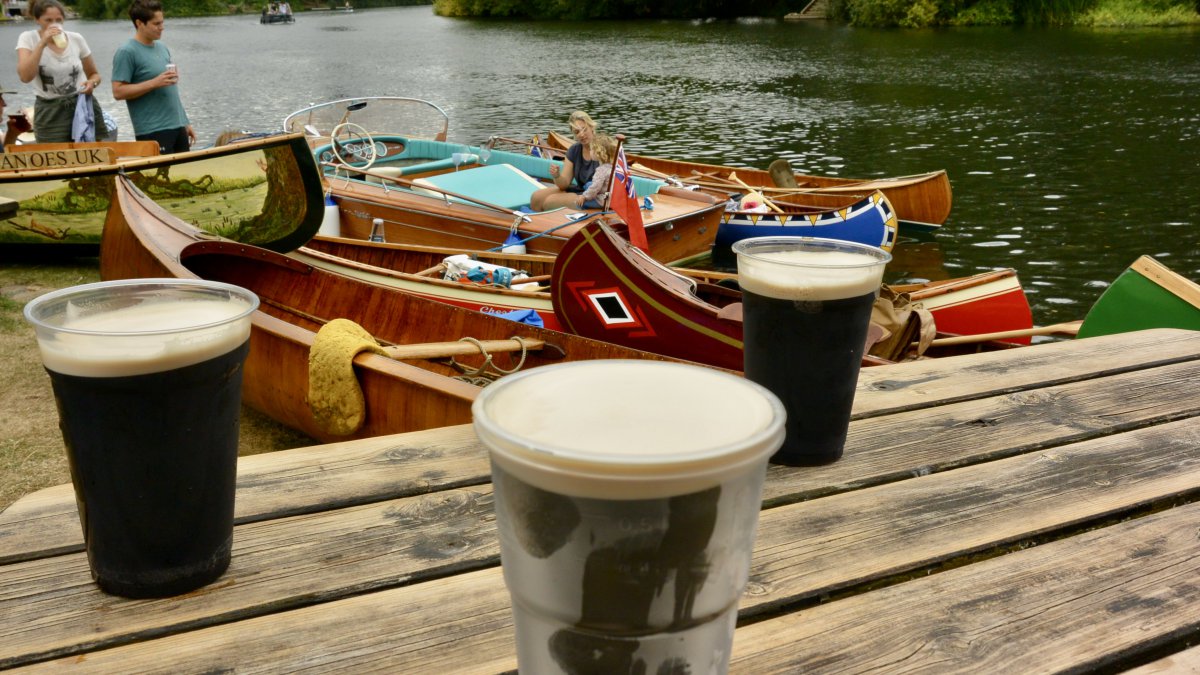 Suitably refreshed be continued our trip dropping into another winding backwater which rejoins the main river just opposite our camping base.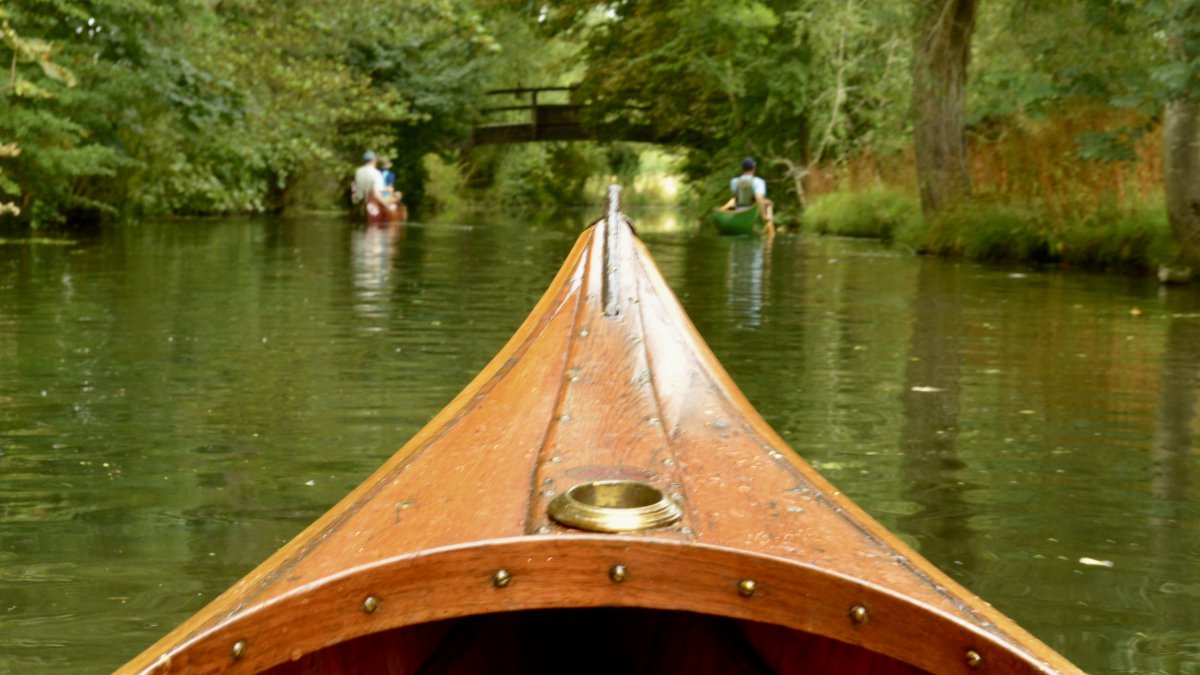 The day out was exhausting for some!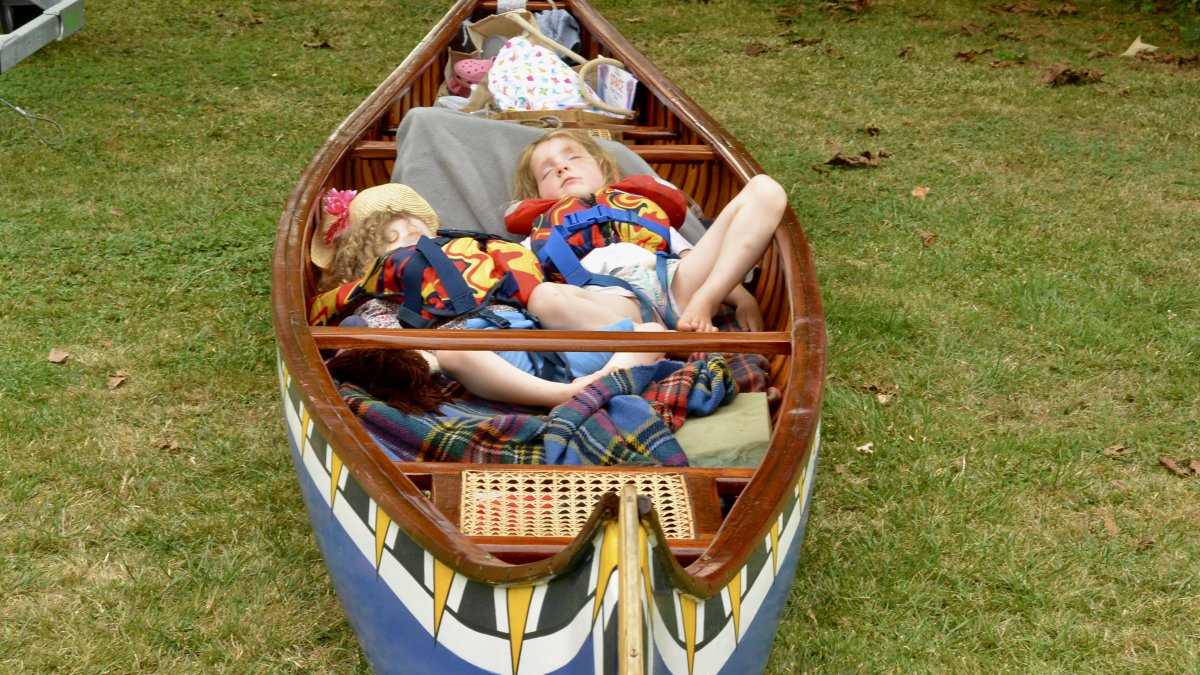 We were back for tea and cake for 4pm. The evening was spent with a communal barbecue, music and singing; all helped by wine and beer. We all slept well apart from the two Munchkins who had slept much of the afternoon in the canoe. We retired to our tents just after 11am to the sound of owls and deer barking in the woodland. Day two would dawn all too soon.
To be continued.......