My canoes generally live in the garage on racking but as some of you may have seen I have become the latest and only 2nd custodian of this beautiful English built canoe by Turks of Kingston Upon Thames. It is surprisingly light for a 16' 6" canoe being built of Spanish Cedar on rock elm ribs. Built 1890-1900.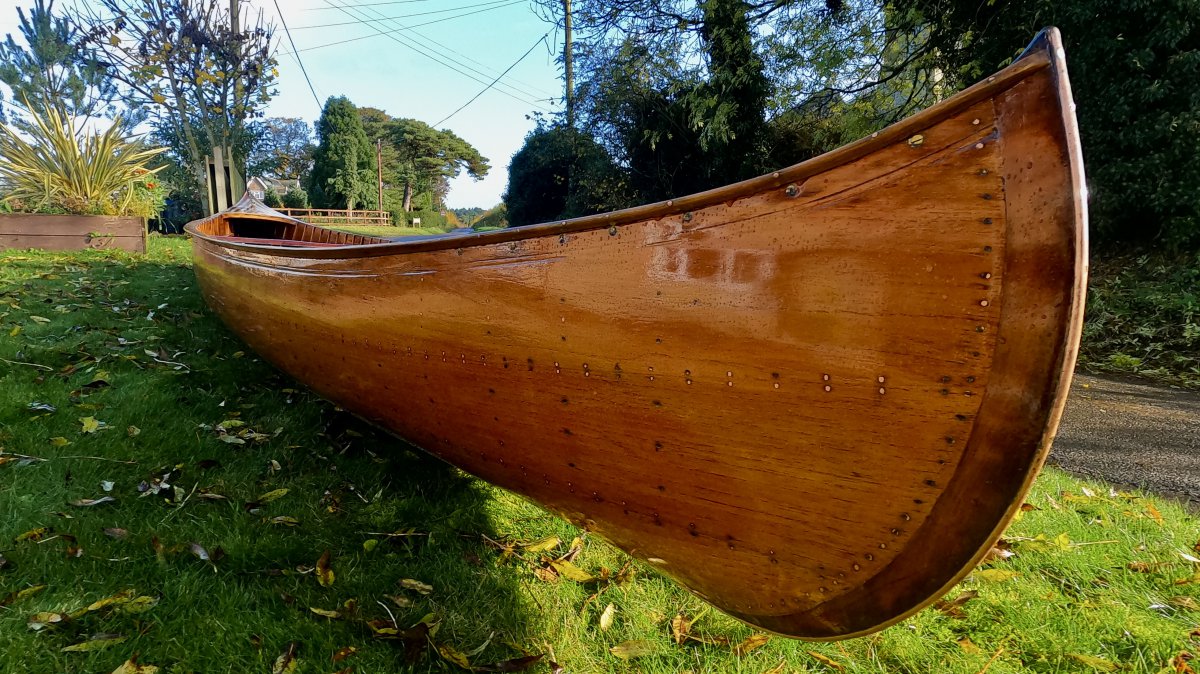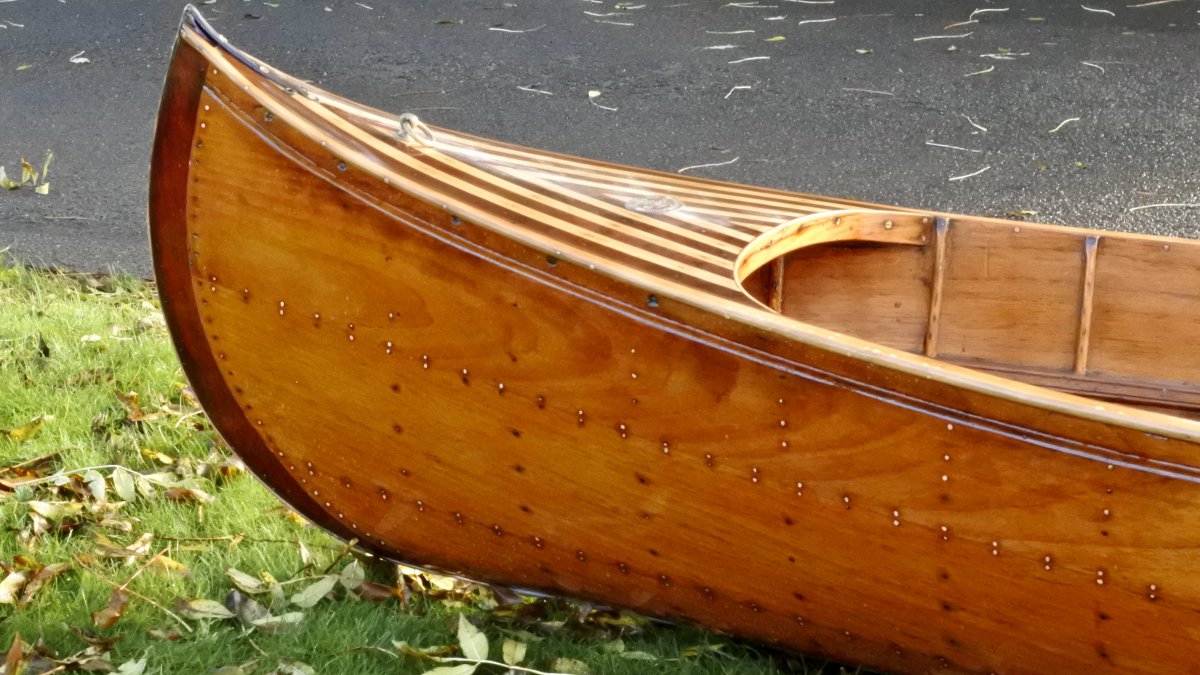 It is far too nice to leave in the garage when not being paddled and I have a long wall in my rear garden room where I can hang it and look at its beauty.
Question: Has anyone got a design for wall mounted hanging brackets which will support the canoe so that I can display the canoe horizontally along the wall but at a slight angle of tilt so that the load is spread on the bracket supports through the hull and not just on the bottom out wale?
I have yet to run this idea past Angelika so lets say "just asking for a friend" !
Thanks in anticipation.
Nick