Turks boat builders are based on the River Thames at Kingston On Thames to the west of London. The present business was established by Richard Turk, in Kingston, in 1710 during the reign of Queen Anne. Today R J Turk & Sons and its associated companies are run by his great-great-great grandson, Michael.
Initially, the firm concentrated on building passenger wherries and fishing punts, but their reputation soon spread and soon they were making boats for English and foreign Royalty and exporting pleasure craft - especially canoes and skiffs - all over the world.
A few months ago some canoeing buddies of mine met a chap in a riverside home on the Norfolk Broads who wanted to sell an old canoe which he had. It was a canoe made by Turks. They gave him my details and me his.
John and Nan run a small traditional boat building business and now at 80 John is wishing to retire; they also make nice wooden toys recycling the offcuts from the larger boat projects. A few years ago John had a client who wanted a canoe. John found one and the pair of them went and tugged it out of a Broads boathouse where it had sat for decades. It was owned by a 95 year old lady whose father had the canoe from new and she showed them a photo of her in the canoe at the age of 5. The client decided that it was not for him and they left. John was then called by the lady to say that he should either take the canoe away or put it back in the boathouse as she was unlikely to use it again! John collected the canoe, cleaned it up, varnished and painted and then tucked it in the eaves of his workshop were it sat for a few years. The canoe dates from 1890-1900. Someone has signed and dated the removable floorboards 1900.
I went to see them on Saturday; had a 2 hour "interview" to ensure that I was a suitable person to own such a canoe and eventually a deal was done at a fair but the highest figure I have ever paid for a canoe. It was half of what they were asking; both parties were happy and I said that if I were to sell it on at a profit I would share with them any uplift. They were probably surprised at my worried look over the 2 hours. Well, when you are sitting in a boat shed knee-high in shavings and saw dust with the occasional can of flammable liquid open with an aged couple chain smoking like troopers I did not think it was unreasonable to be a tad concerned.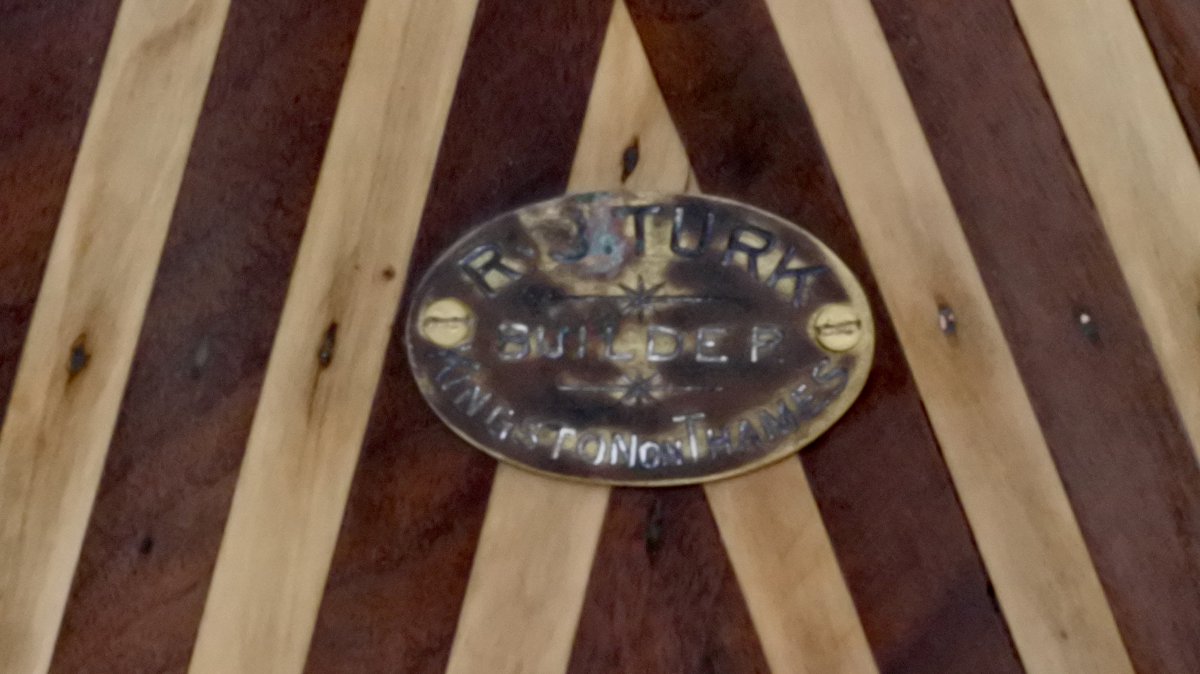 Fortunately there was no combustion and the canoe was loaded on my Land Rover and I returned with my booty to South Norfolk. I normally buy canoes that I can fix so this was a first for me. It came with one of the original paddles and a pair of back rests.
I will let you draw your own conclusions but I am more than happy with my purchase. A wipe with a damp cloth to get a few years accumulation of dust off and a wipe of Danish Oil over the back rests was the extent of my intervention.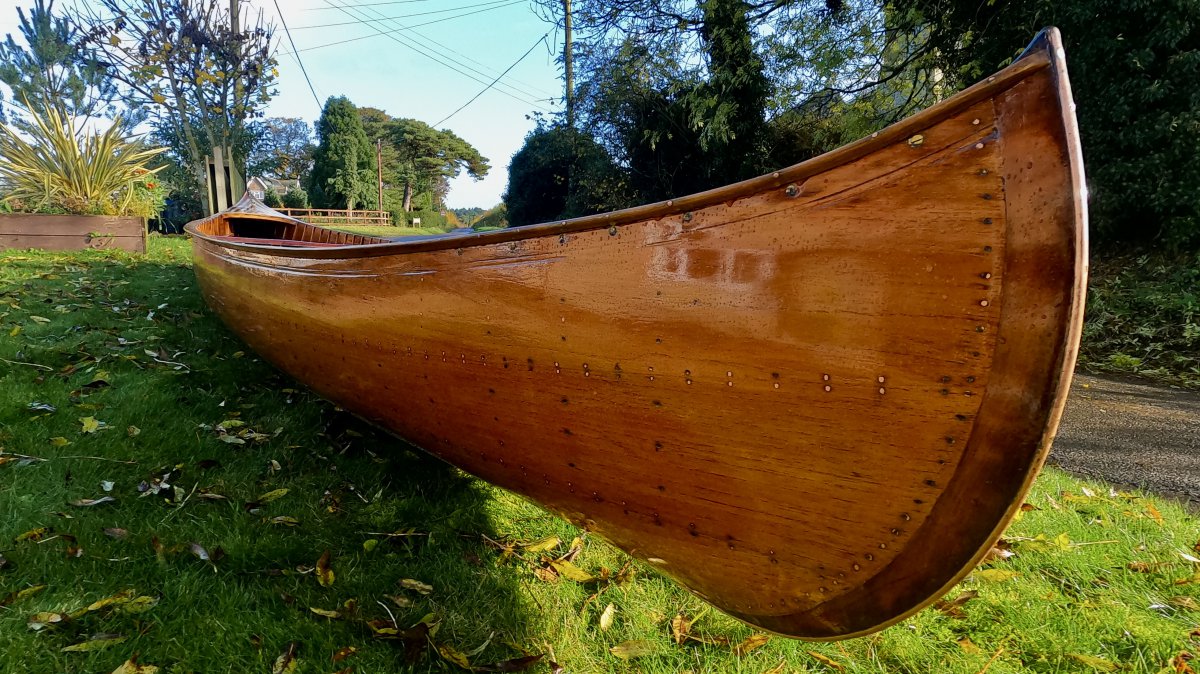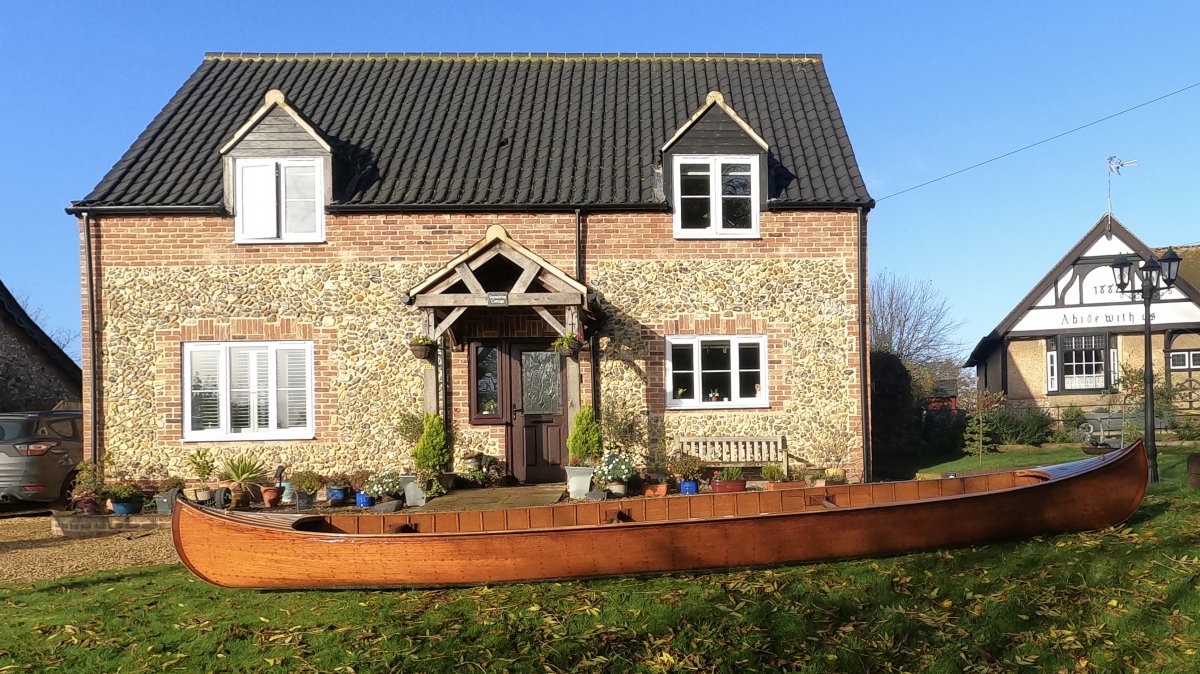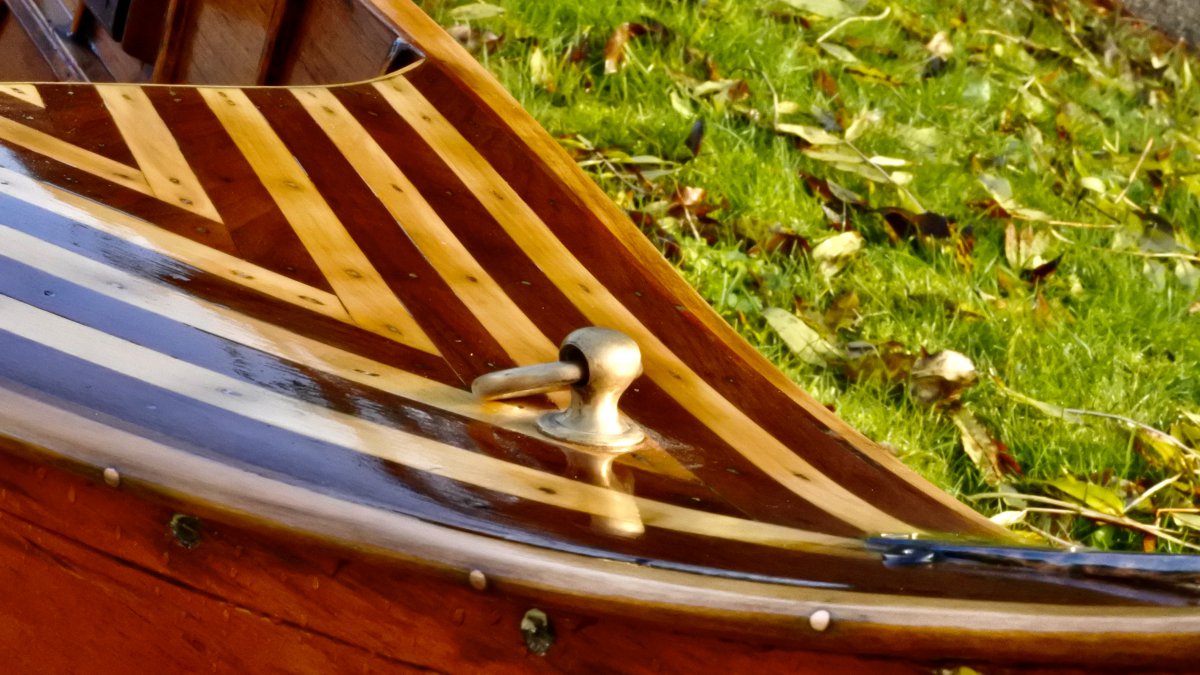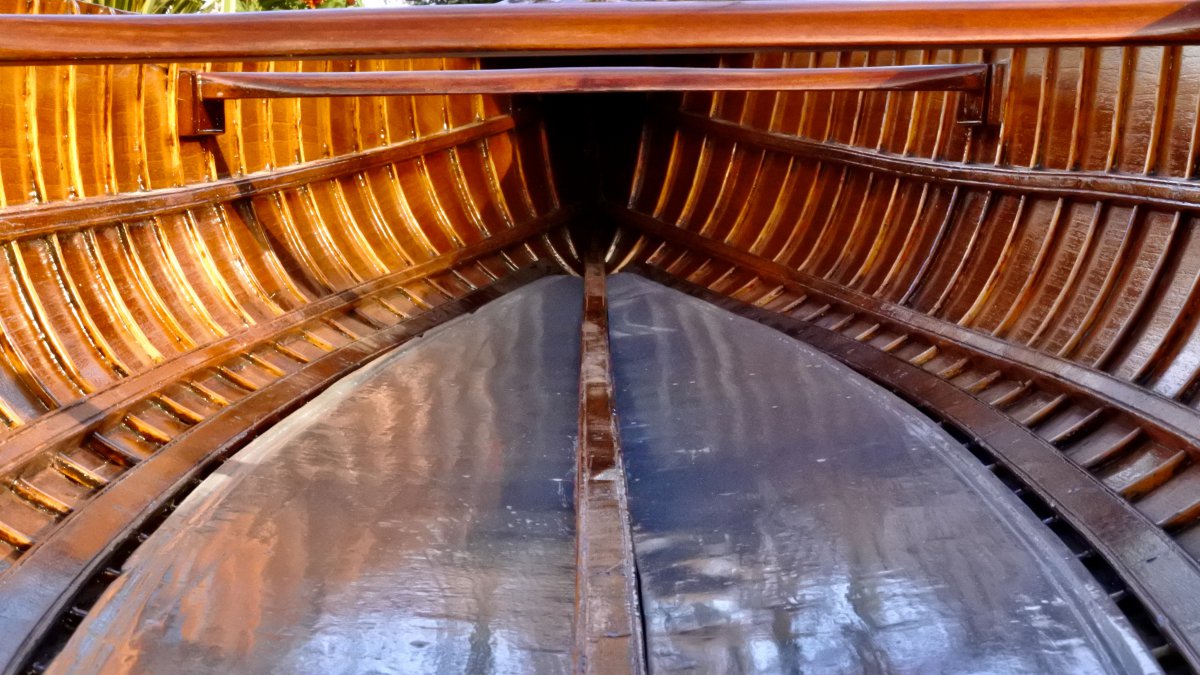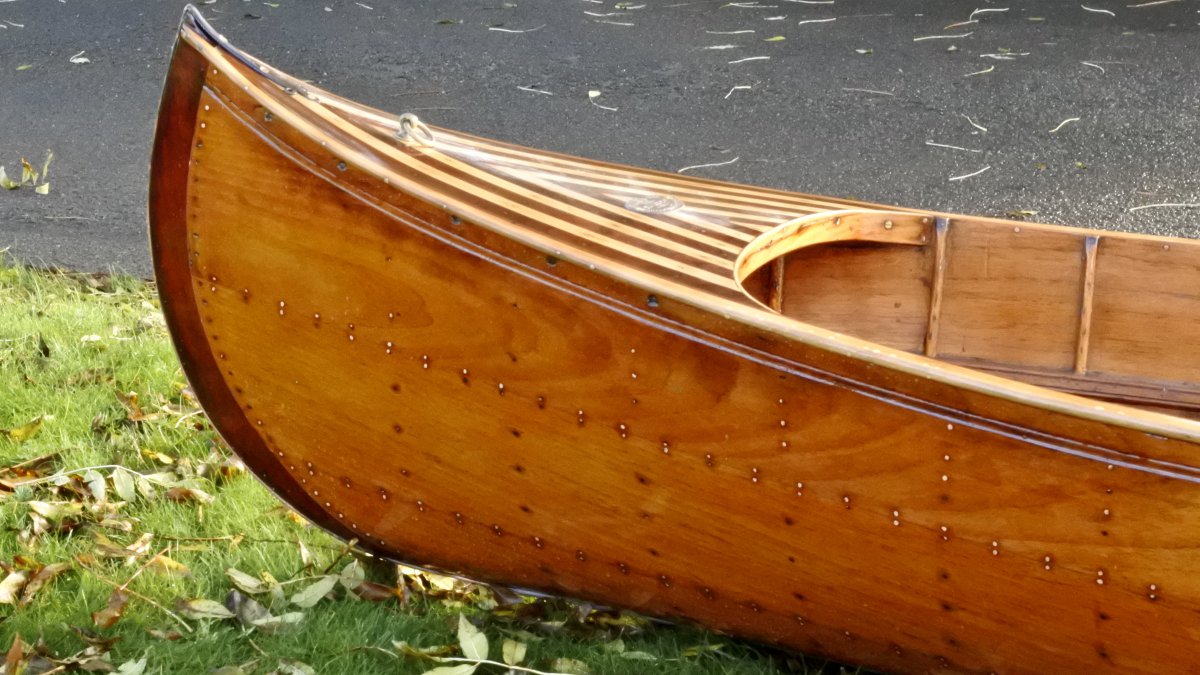 I spent Sunday morning sorting the garage out and put the Turks up on a hoist turned upside down supported off suspended timber bearers. I may have sneaked it past Angelika but the neighbours spotted the arrival so are likely to dob me in. I say that owning old but beautiful wooden canoes is like keeping rabbits. One will be lonely so you get two but end up with many! I need a bigger hutch.
Happy paddling.
Nick
Last edited: