We had a WCHA-UK paddle day on the Thames and backwaters last Sunday. We started from a glorious old boathouse owned by one of our members. Hanging from the rafters , where it had been for decades was a birchbark canoe which had been commissioned decades ago but not used for some time. Some with plenty of helping hands it saw day light again, the dust washed off and it was paddled.
Research shows its a Henri Vaillancourt but canoe in being a 16' St Lawrence Malecite model.
Now its out it will be repaired and used as it should be; the only difficulty in the Thames valley is the purchase of some bear grease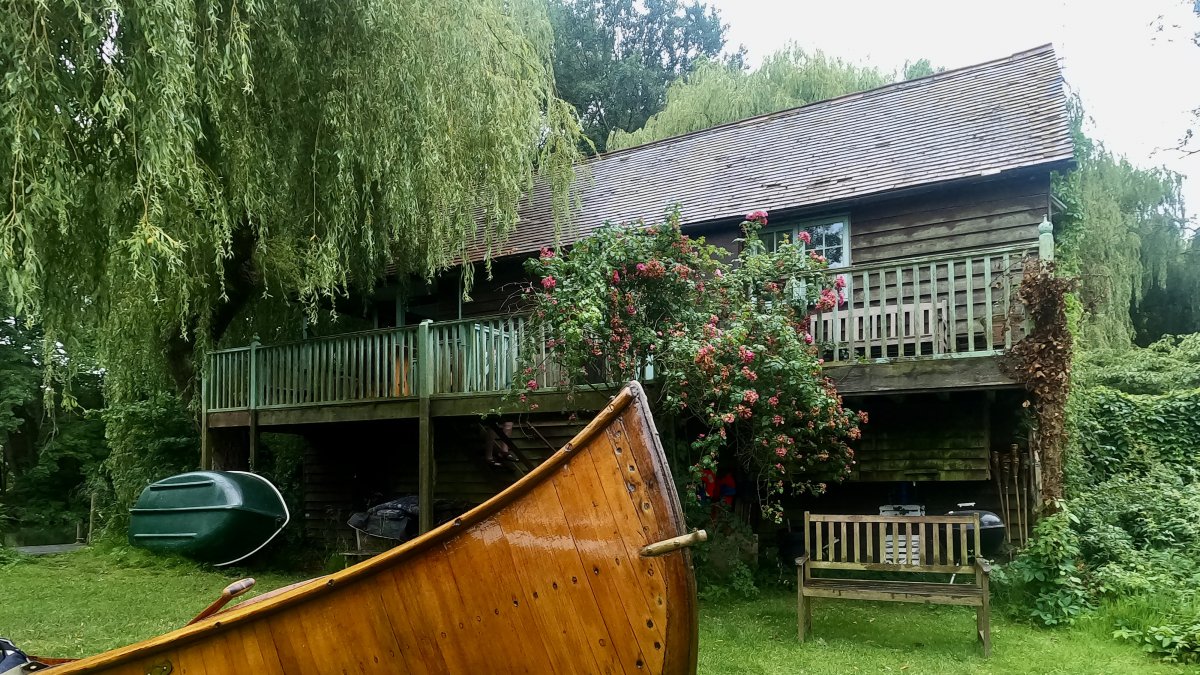 The boat house
The treasure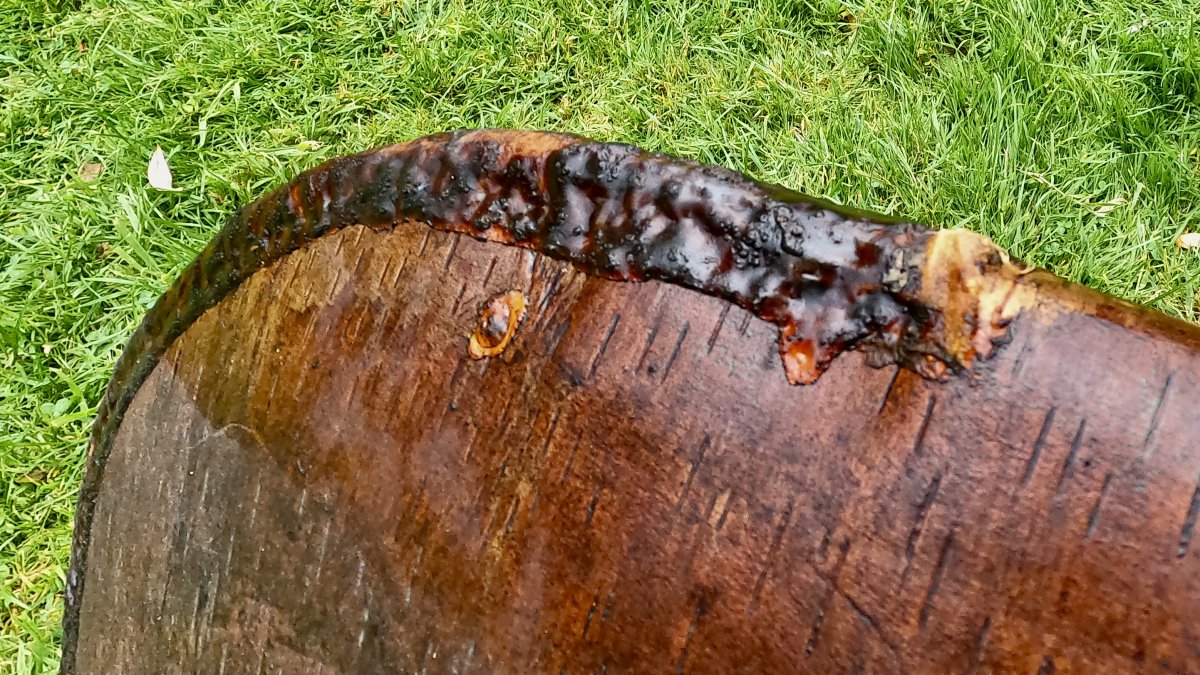 Slight damage at the stem which leaked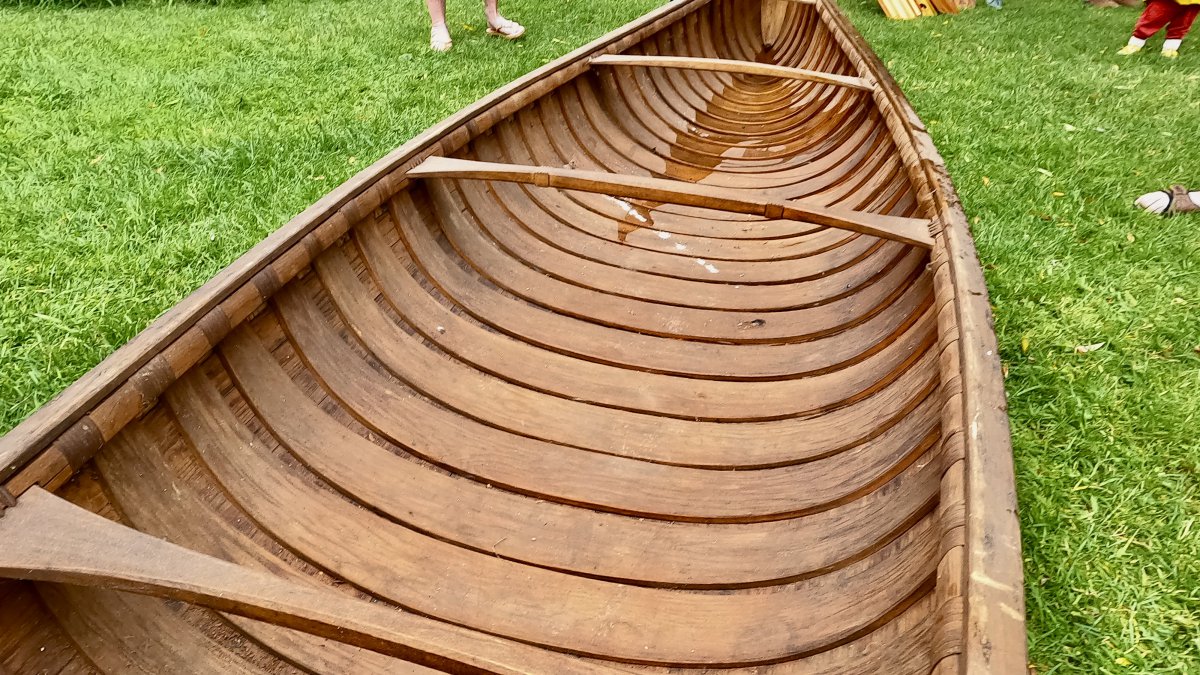 Beautiful planking & ribs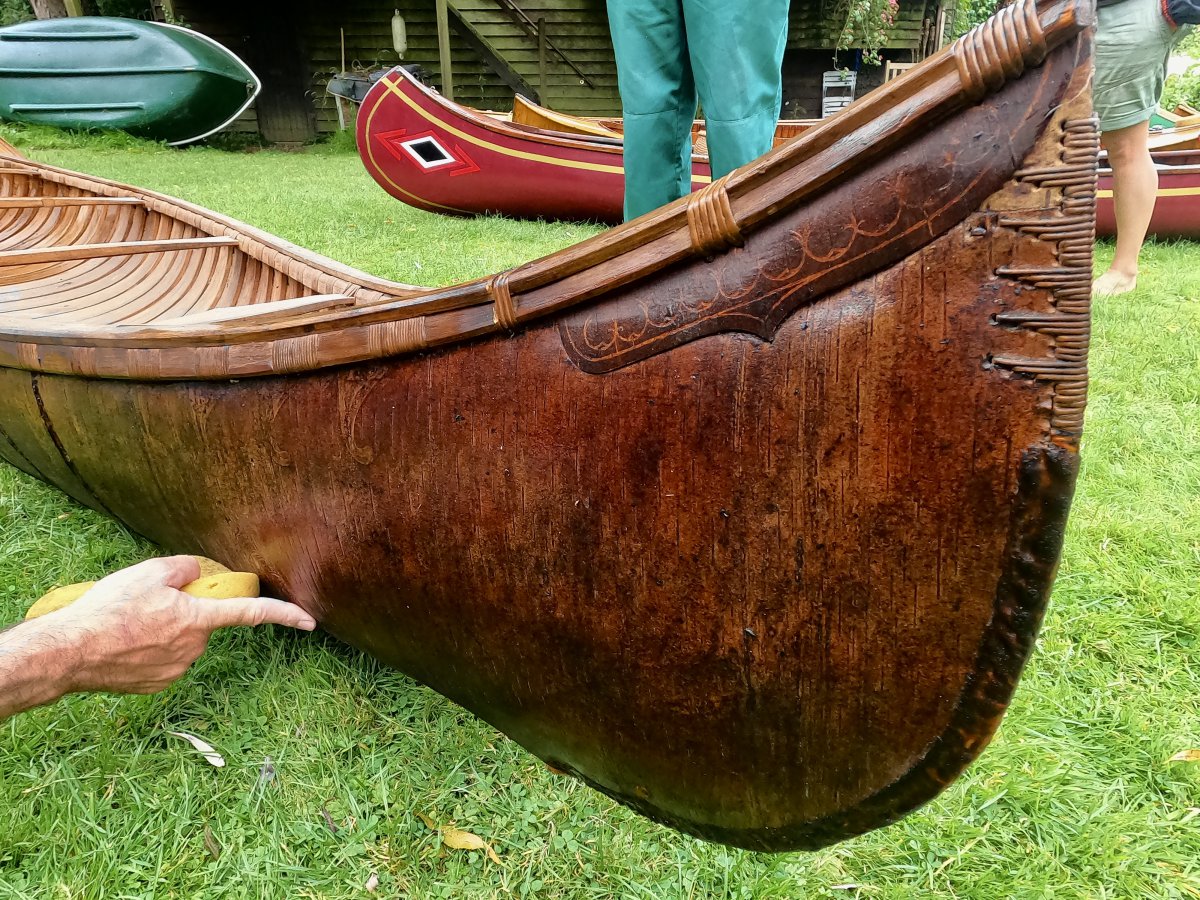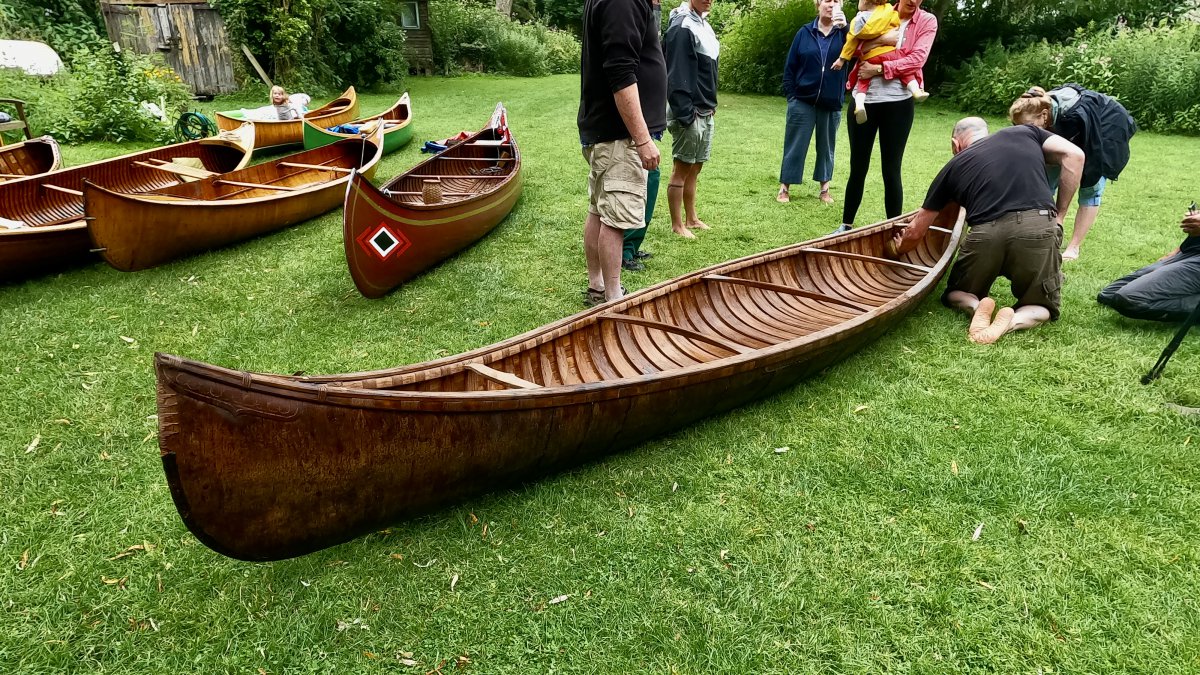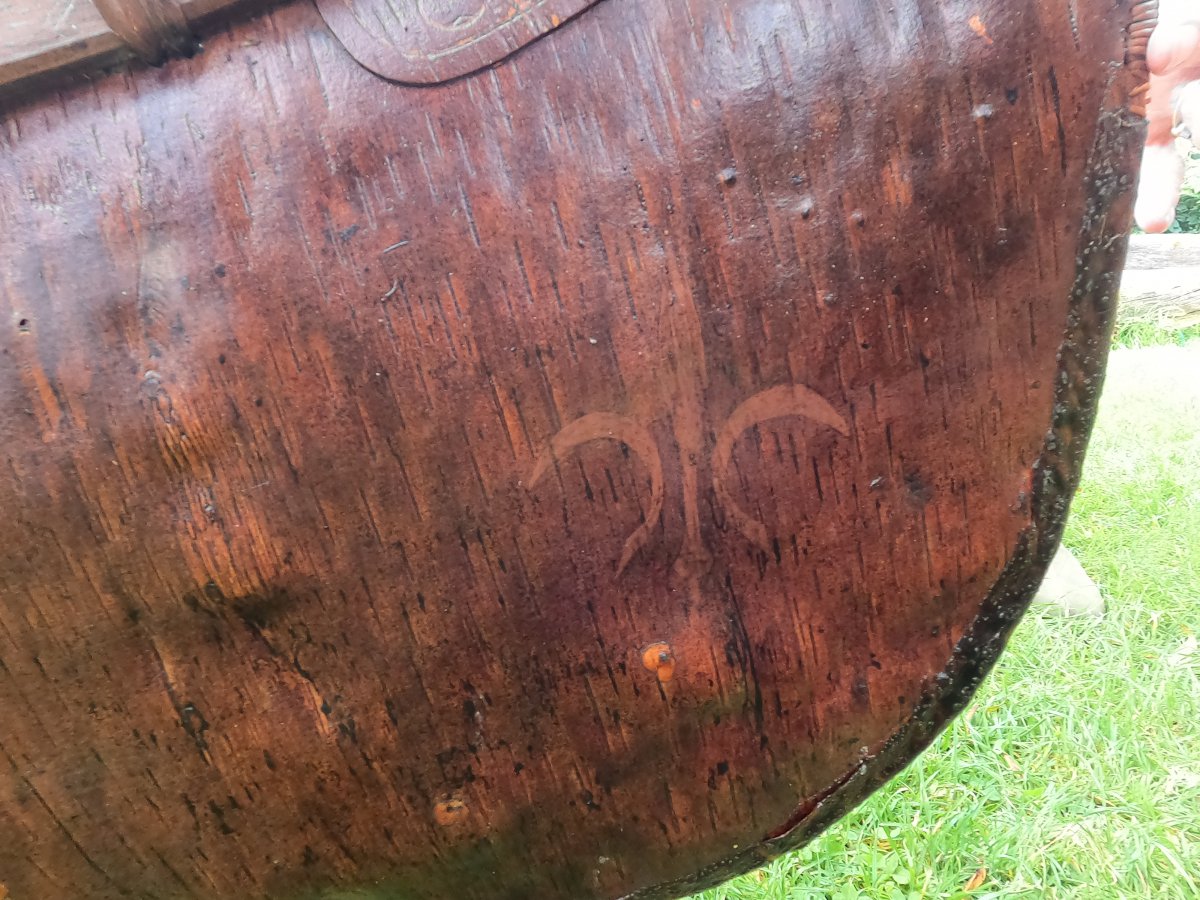 The makers mark.
Any advice on how to treat and refurbish a birchbark canoe which has been stored for many years would be appreciated.
Thanks,
Nick