Screwing & Plugging
The outwales have been back on for a few weeks now and had "set" well so I took the screws and washers out at bow and stern, countersunk and then refitted so that they were flush; the bent ends didn't move at all. I then worked along either side of the canoe screwing and plugging. I cut the plugs from the same lengths of new timber used for the outwales whilst the plugs for the larger holes over the seat bolts were cut from older mahogany from the original outwales, sections of which I had saved.
Where the outwales were fitted there had been some twisting at the ends which gave a raised edge; this grated with me so I carefully took the sander and eased it down flatter. All were sanded again for the whole length so that everything was even.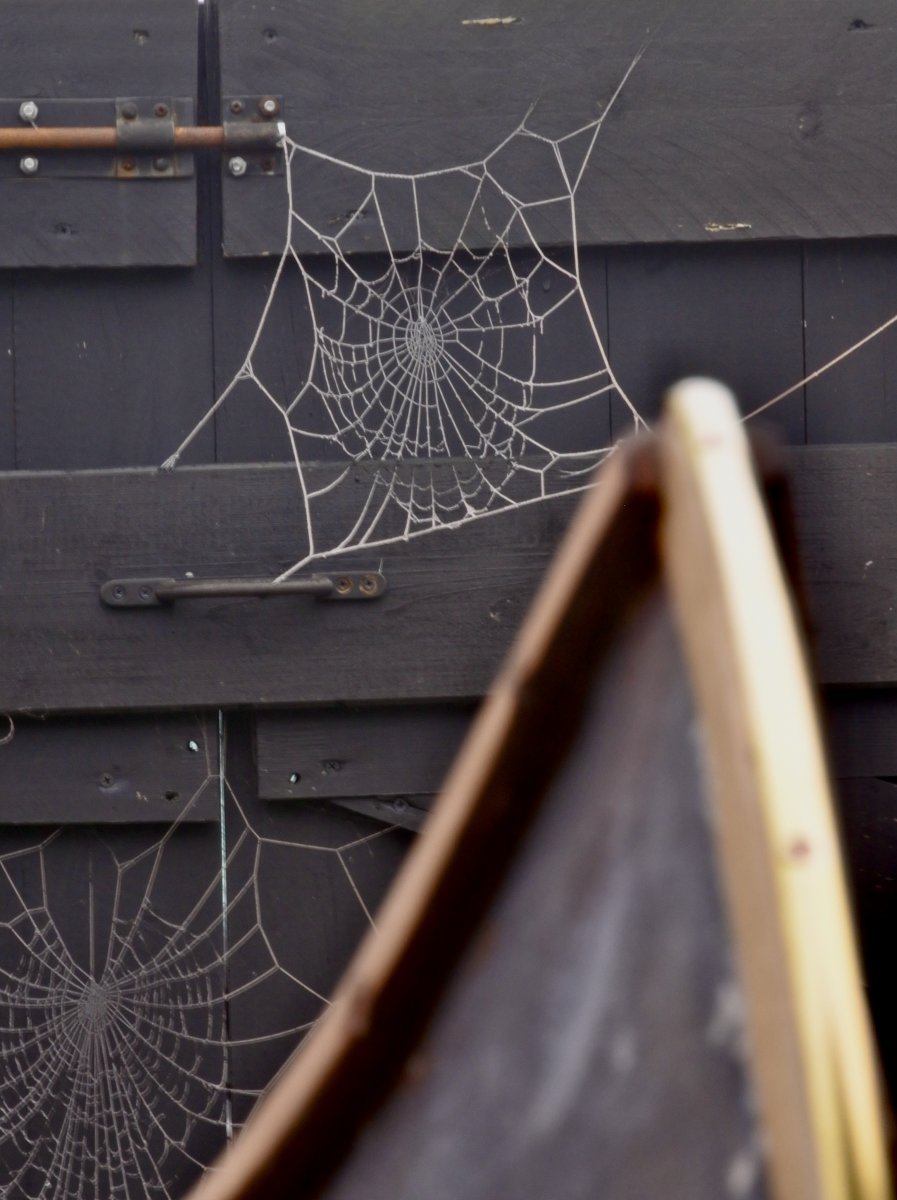 I then cleaned everything with fine wire wool and white spirit and when dry gave everything a wipe with some Tung oil. Interestingly, despite being from the same piece of timber some plugs went darker than others immediately the oil was applied. I can deal with the variation in colour and patina using shellac and varnish as I build up the final coats.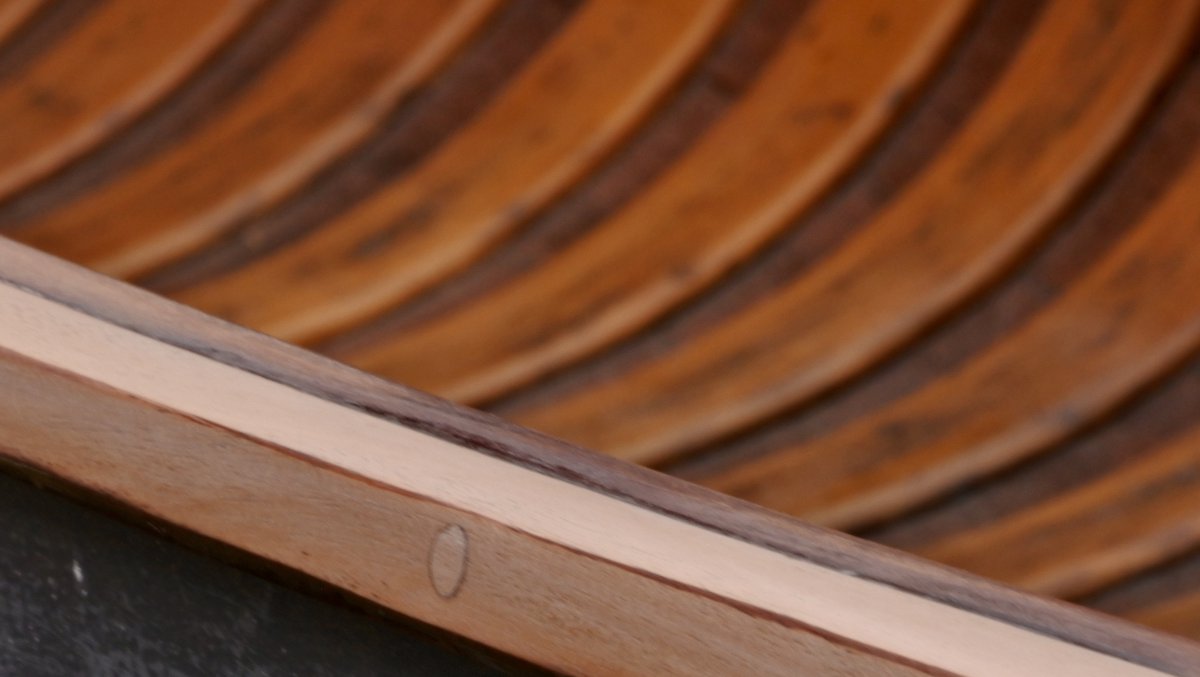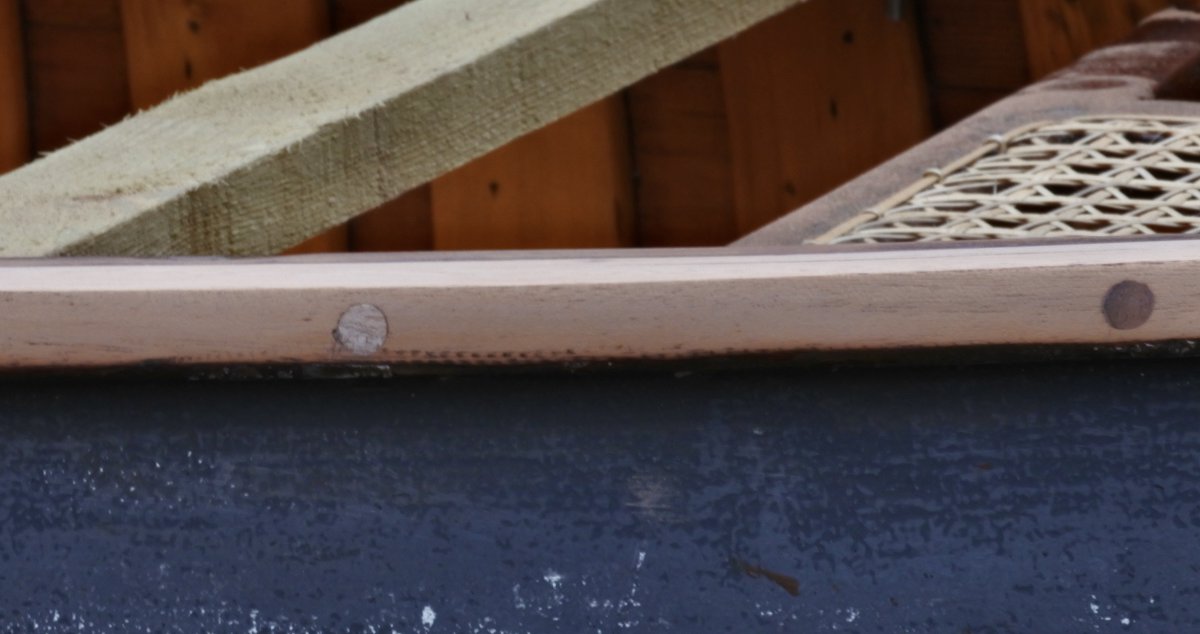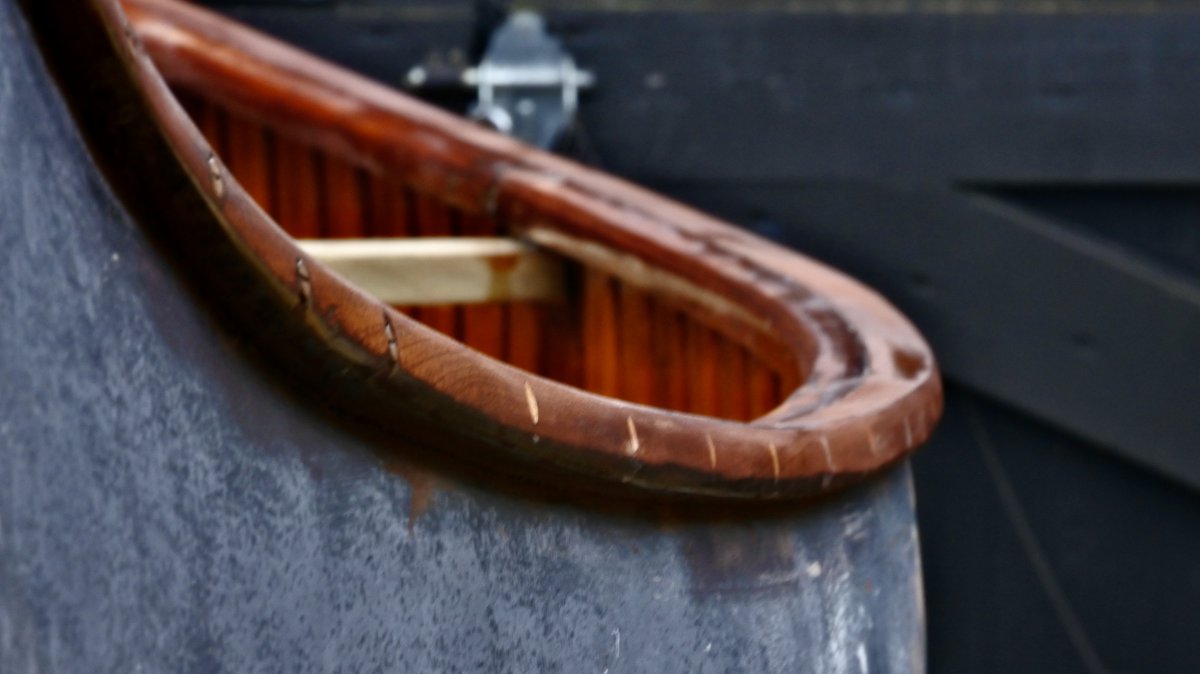 My plan to pick up the mahogany for the thwarts this week was banjaxed as the saw mill owner had been diagnosed with Covid; it can wait for a couple of weeks.
The low temperature means that any painting or varnishing is out of the question so over the week I will do some more woodwork such as the floor boards and mast foot.
Keep safe
Nick