Sam has been busy fixing up a Peterborough Cedar Rib which he found for sale in the Lake District UK. He messaged me to say that the varnish had hardened so we should paddle.
The UK has bee subject to a heatwave and the last time I took my canoe out it had shrunk and initially leaked like a sieve. In preparation I put my canoe on the lawn yesterday afternoon and put about 4" of water in the bottom. This morning I was delighted to see that it was still full and that the level had not dropped suggesting that the hull was tight.

We met on the Little Ouse in Brandon at just after 8am and set off both apparently leak free.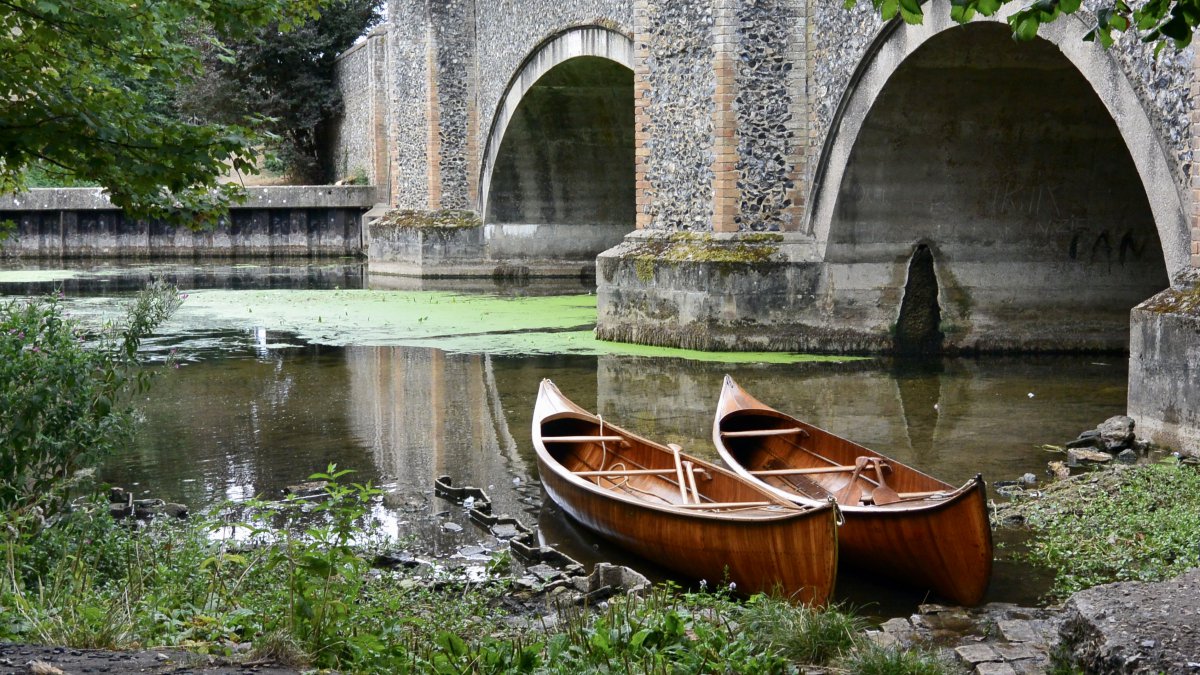 Due to the lack of recent rain the river was low and quite weedy but we pushed on up to Santon Downham. There were numerous Kingfishers, a nonchalant otter and a few Buzzards. It's always a lovely paddle on the Little Ouse which has to be the nicest river in eastern England.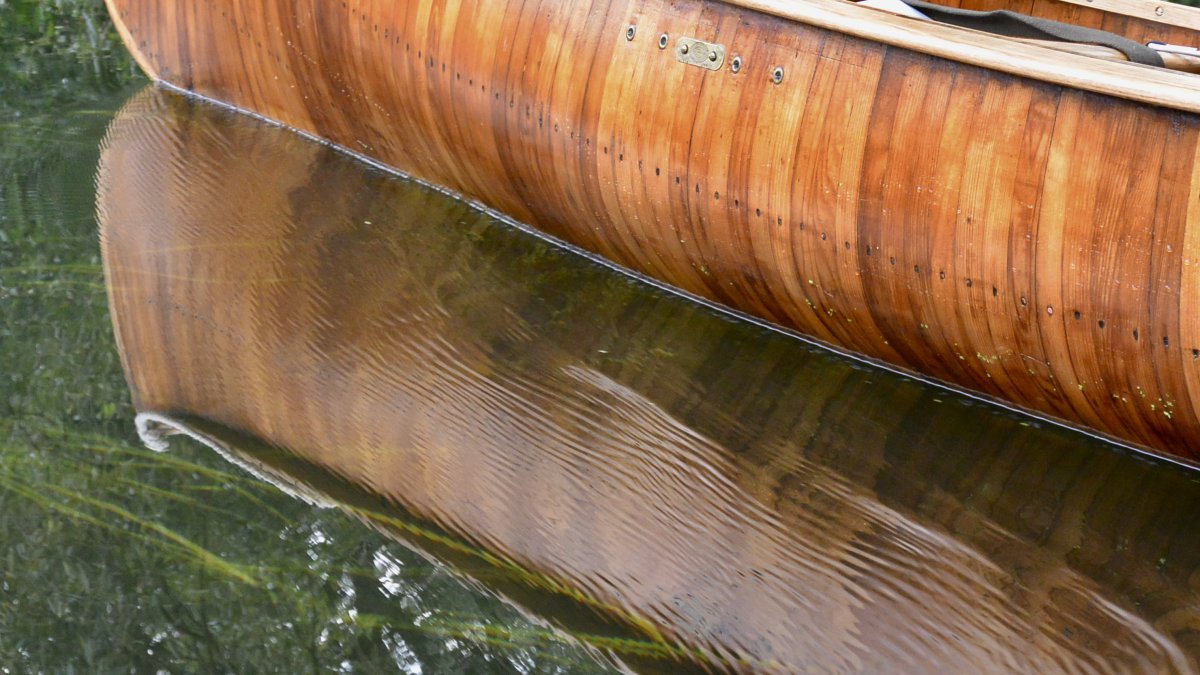 Sam was very pleased with his restoration.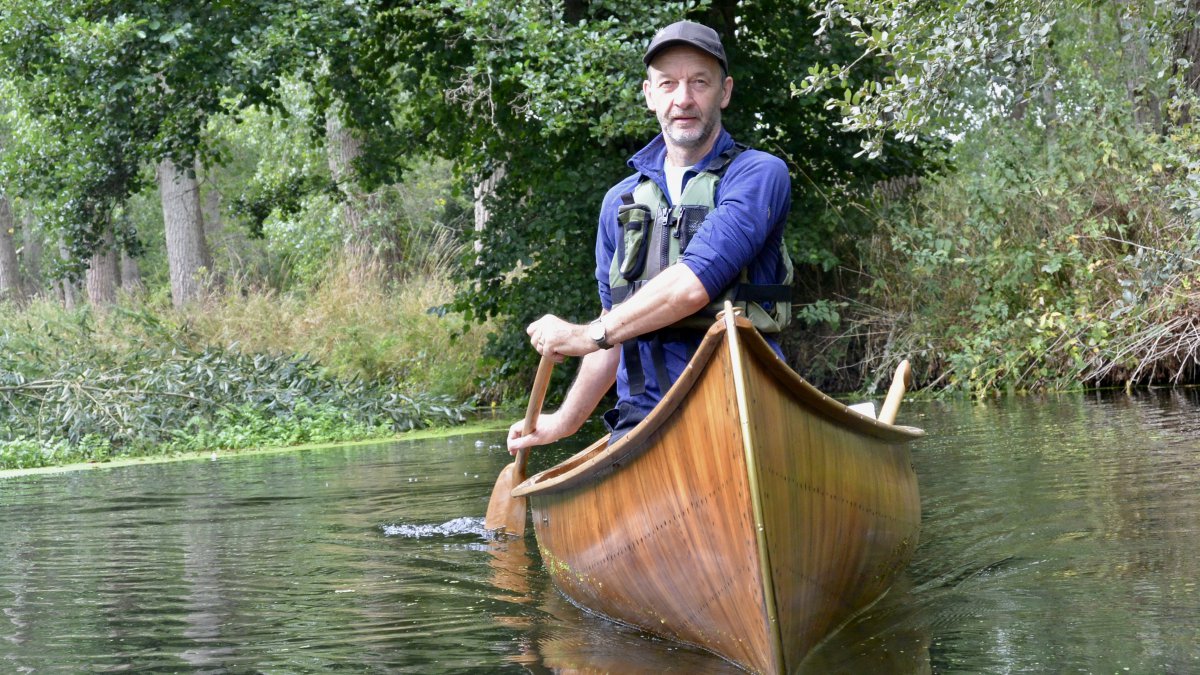 A pair of rib canoes makes a great sight anywhere. I am sure you will agree.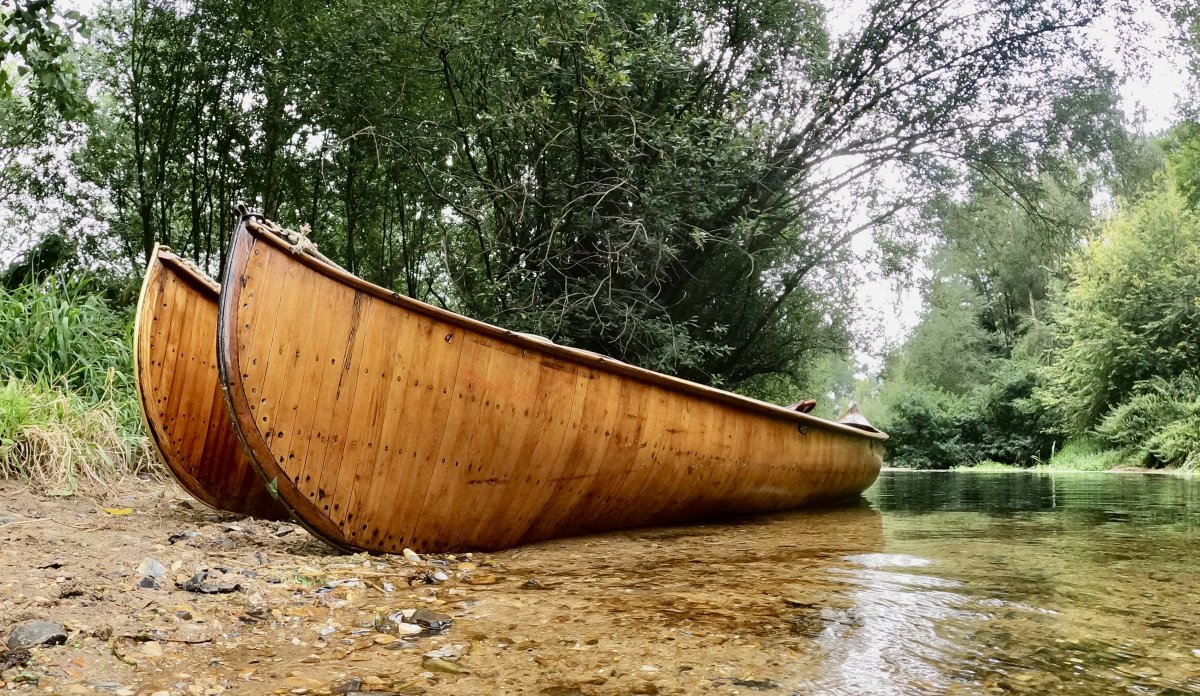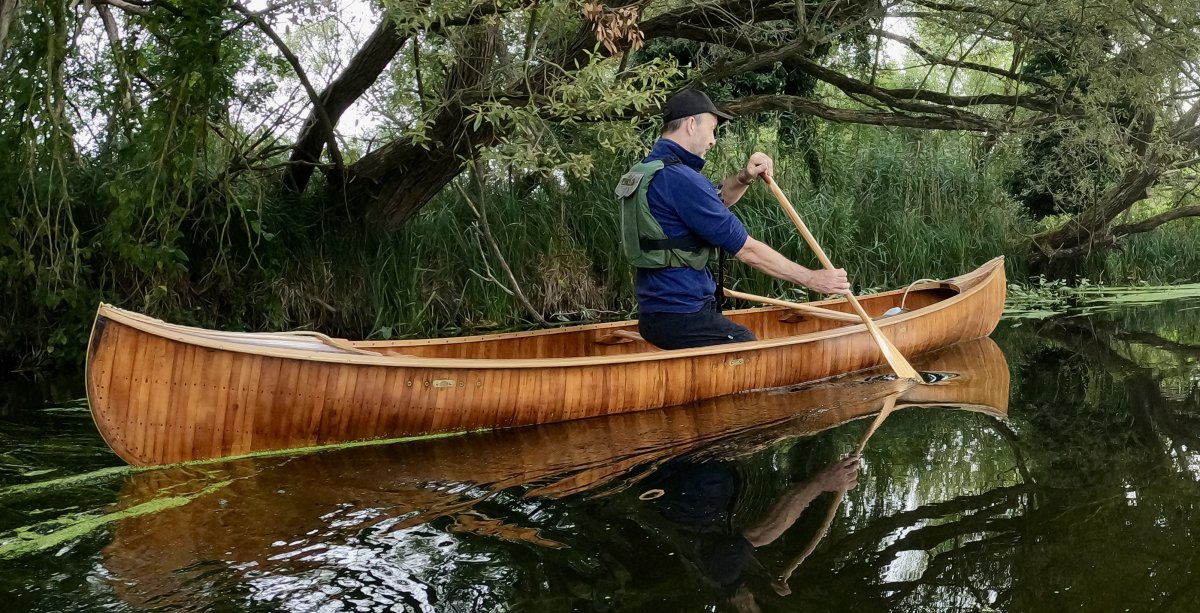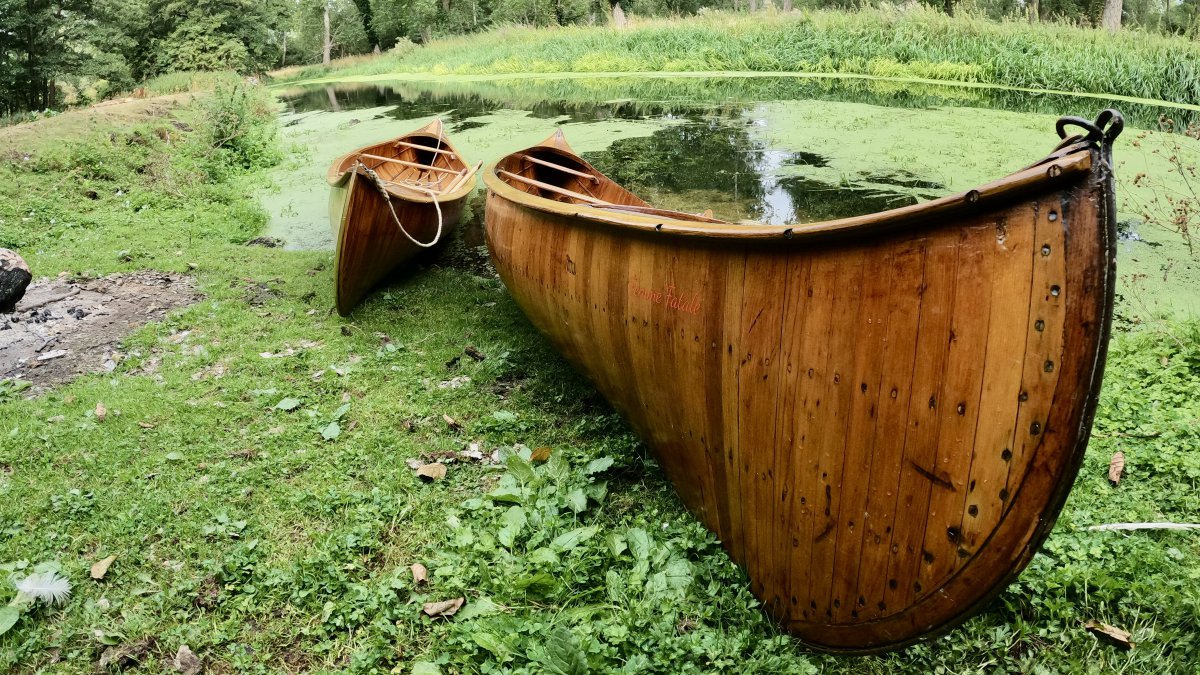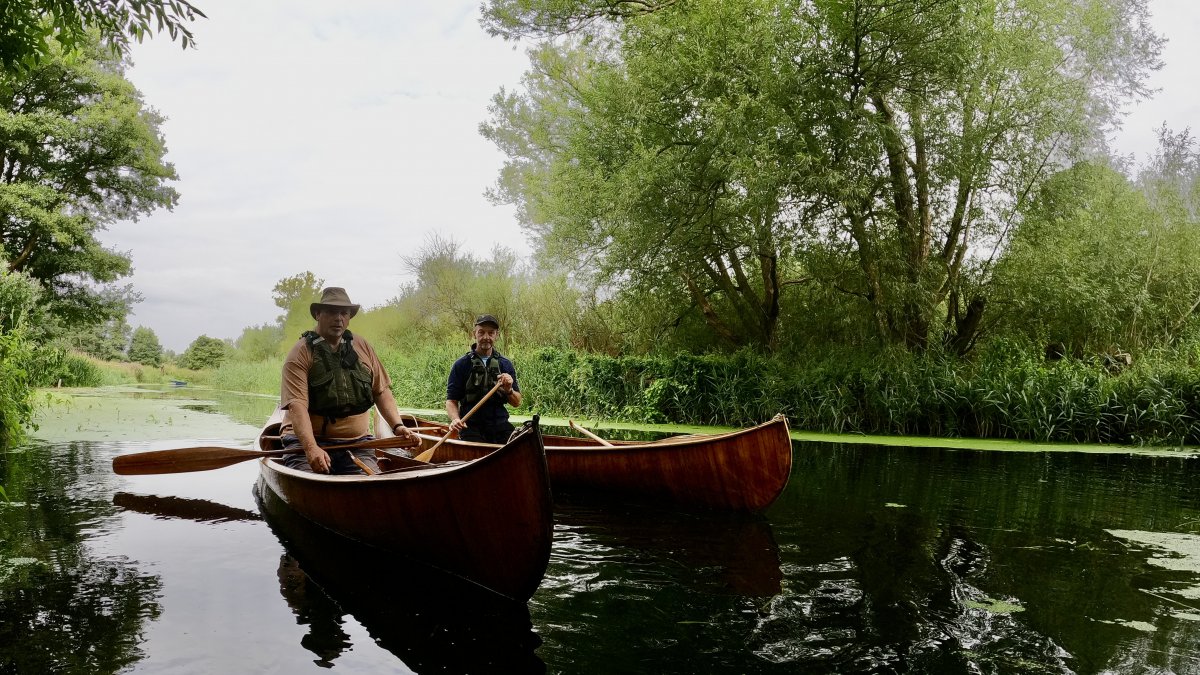 We had a great paddle and to cap it all, the heatwave broke and it rained for the end of our trip. We wouldn't win the wet T shirt competition but a rain shower was quite refreshing after weeks without any.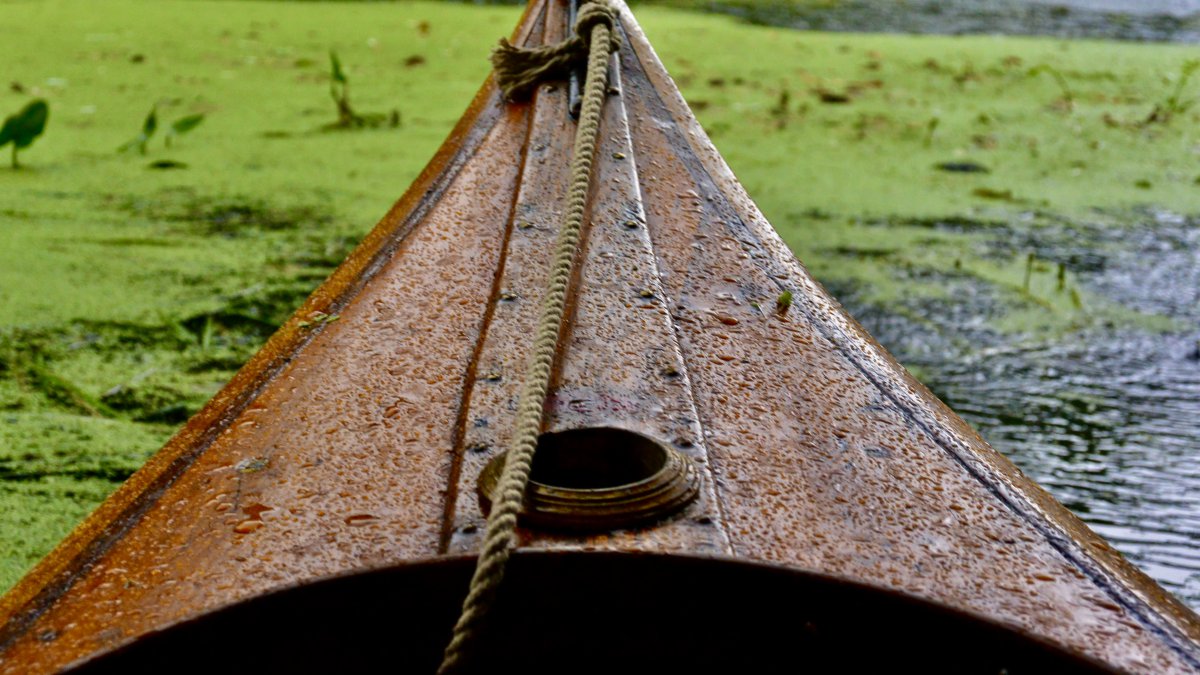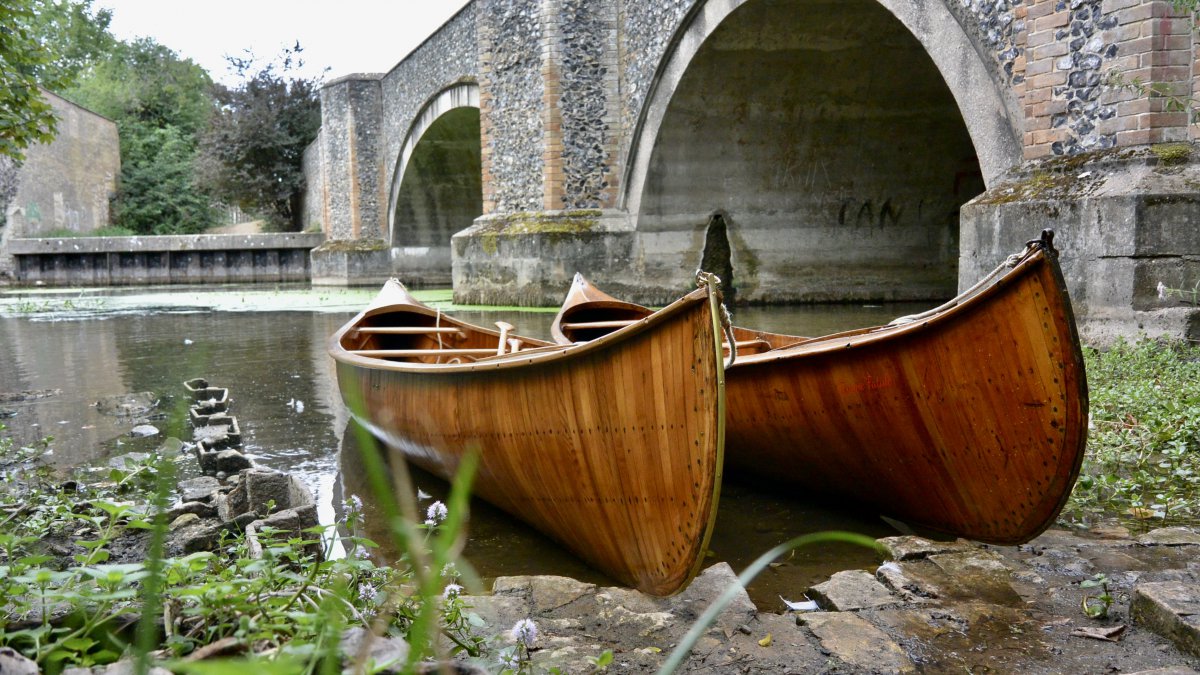 A great way to spend a summers morning in the UK.