Sam and I agreed to have a Tuesday morning paddle. The chosen venue was the upper River Bure at Belaugh from where we could paddle upstream through Coltishall to Horstead Mill and then return with the flow. I left home with a frost on the ground, clear skies and sunshine but by the time I arrived at Belaugh it was grey, overcast with a slight drizzle. The previous night had been mostly clear and cold and like many I had spent most of the night down the end of the garden with my camera hoping for a glimpse of the Norther Lights. All I got was cold and a sighting of the neon illumination above the Chinese restaurant 8 miles north of home!
Sam said he wanted to bring his Teddy; a strange request from a gent of his age but if he wanted a furry comforter for the day, sobeit.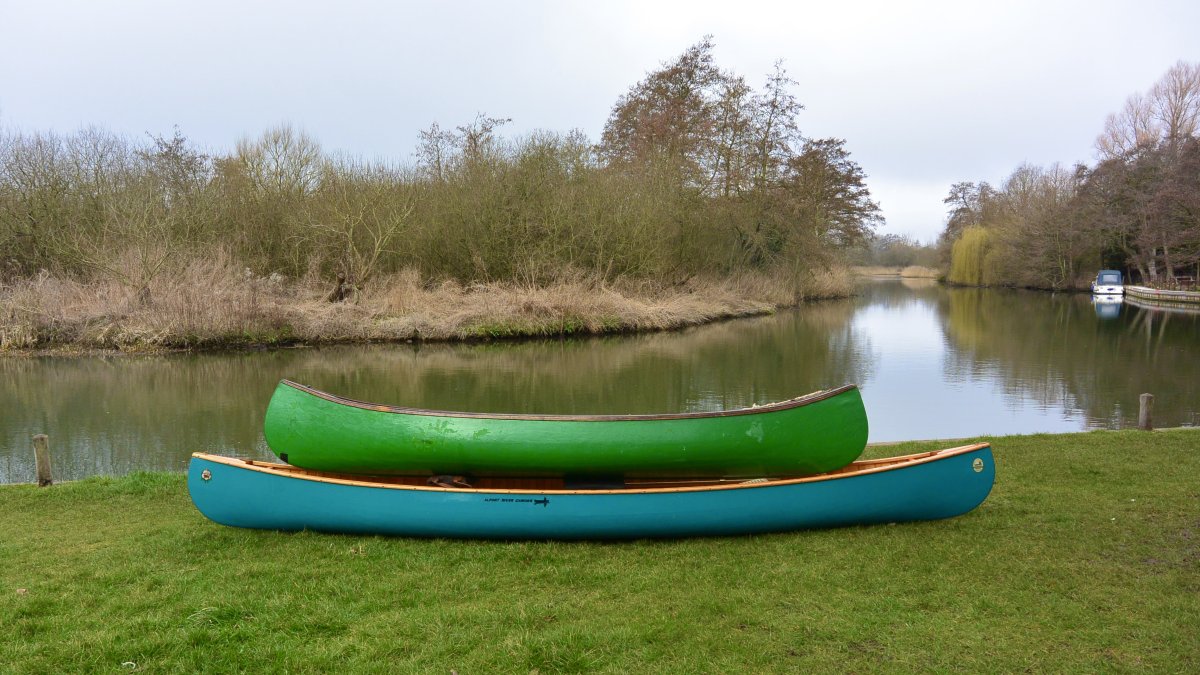 The Teddy was in fact a Chestnut from the very early 1900's which Sam had won in an auction in Eire the previous week. It is the canoe paddled by Eleanor Barnes and featured in her book "As The Water Flows" a record of adventures in a canoe on the rivers and trout streams of southern England. The book was published in 1920. Here atop my Stewart River designed 16' Pal the Teddy is tiny.
Tape had been applied to the aged canvas and Sam armed with a sponge and bailer and me a camera we set off upstream.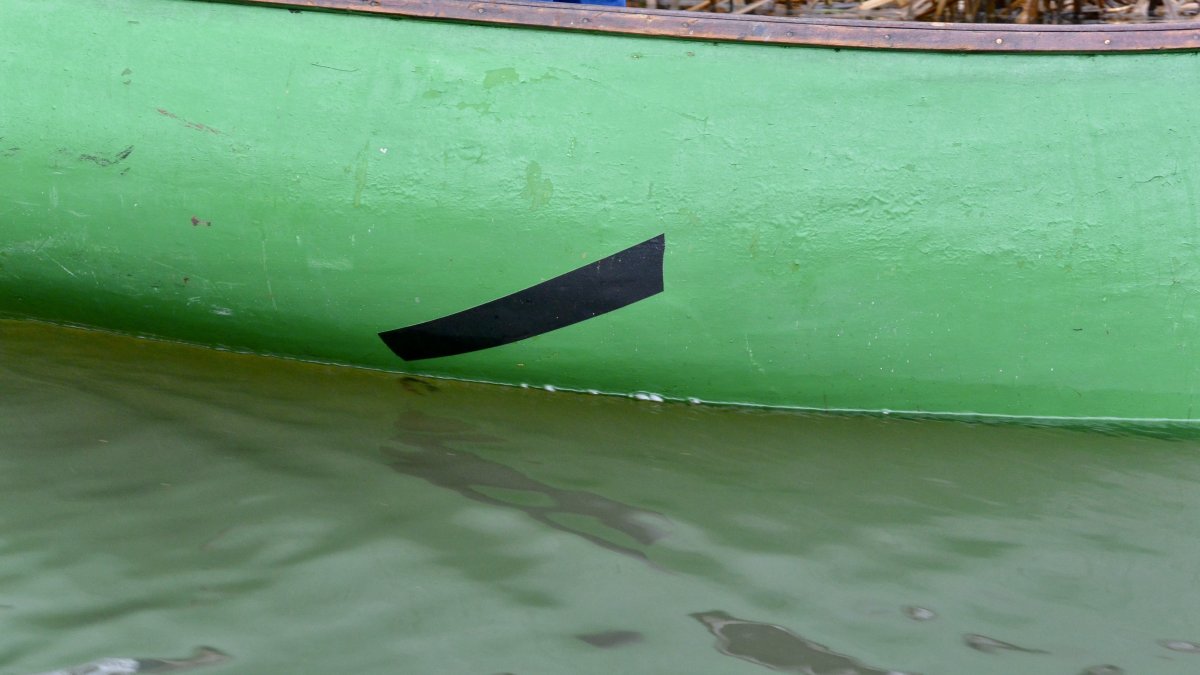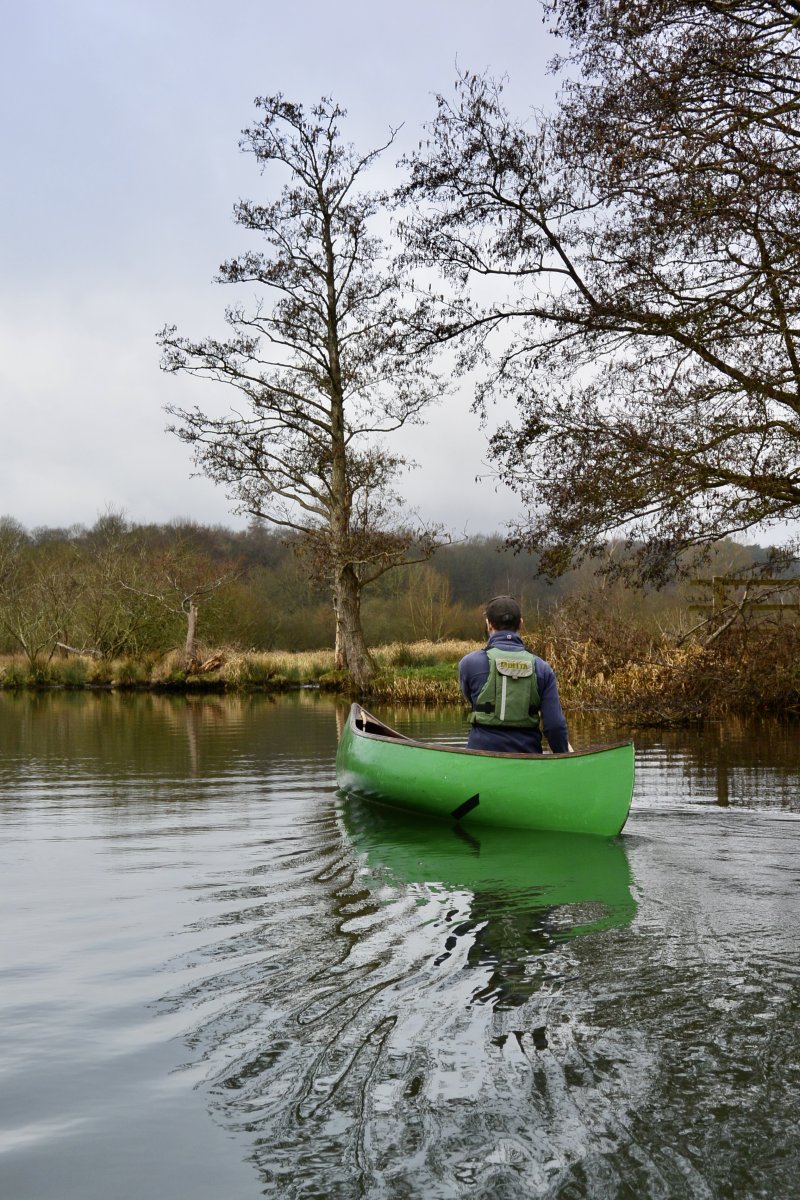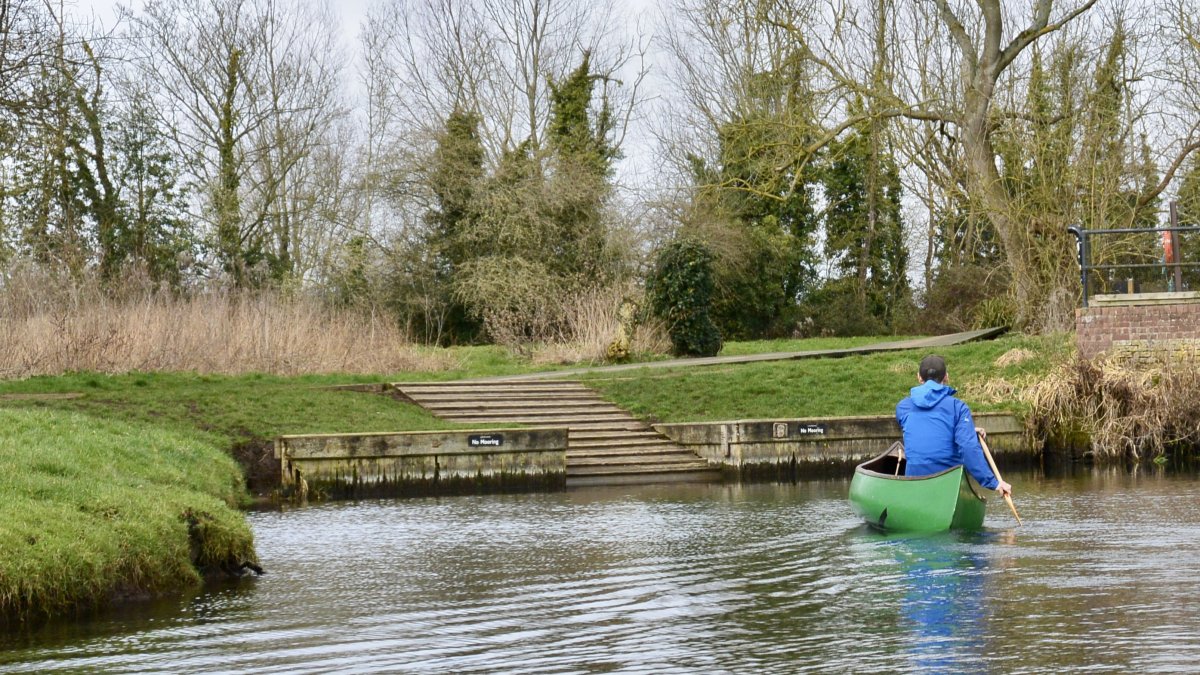 Teddy was taking on some water but it was manageable and at our turnaround point some bailing was required.
We returned down the mill leet where the banks were still smothered with Snowdrops but whilst thought of as a sign of spring, a chill in the air reminded us that winter was hanging in there.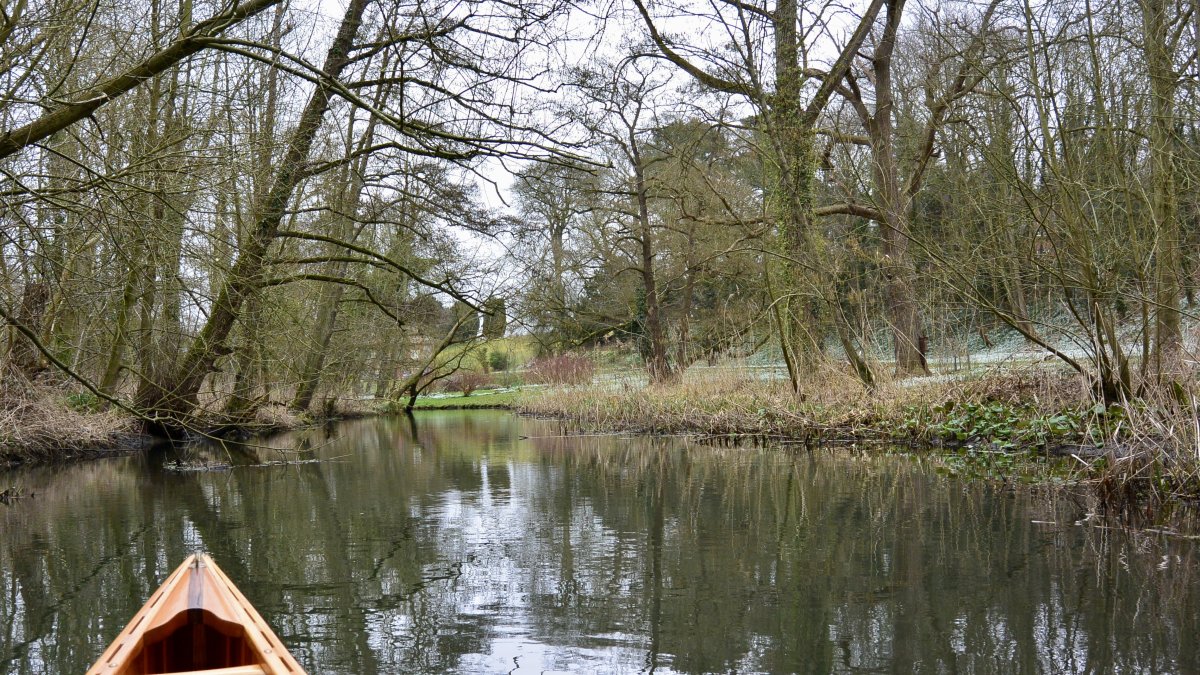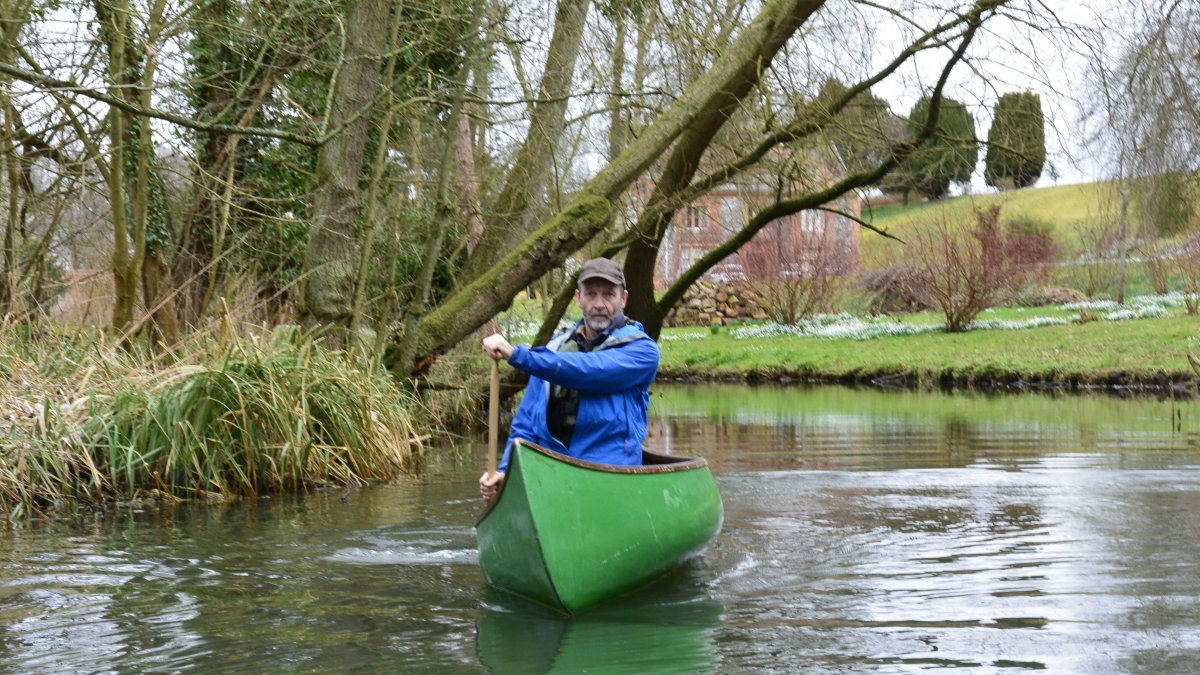 To be continued
Last edited: