I was walking through Tractor Supply and noticed some wheels on sale, so I picked up two for $24 and began planning my canoe cart.
Actually, I had a plan in my mind for a while so the tires being on sale just gave me a good enough reason to move forward.
I had downsized an 8x12 canvas wall tent last year and ended up with two unused pieces of the interior angle kit used for the interior frame. These, along with steel conduit pipe I also had from the old interior frame where to make up the frame for my new Canoe Cart.
Here in a somewhat blurry picture I'm cutting up the pipe for the frame-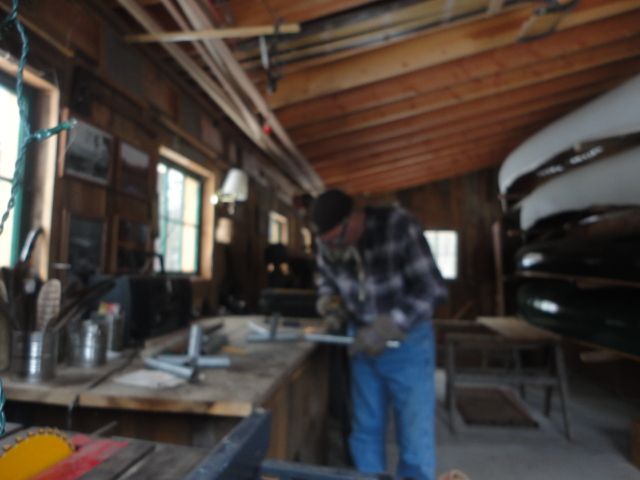 Here are the materials I used after cutting-
All the frame pieces ready to be welded, I just had to grind off the "galvinized" where my son would be welding parts together.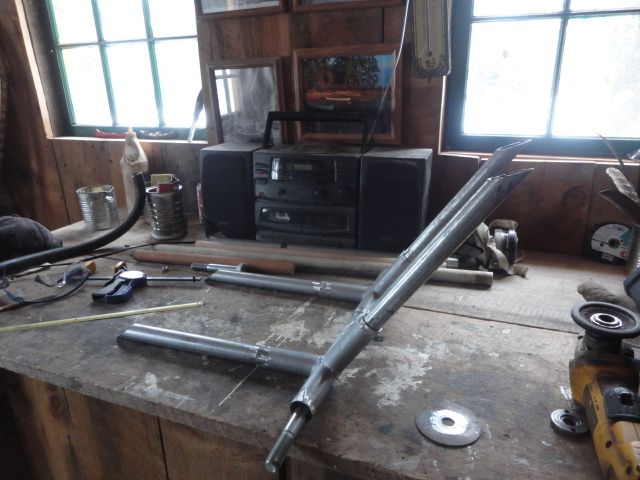 The cart after it was welded and I added the 2x3 pine to the top. I made my own axles out of old heavy bolts, with rubber spacer's and snap rings to hold the wheels on.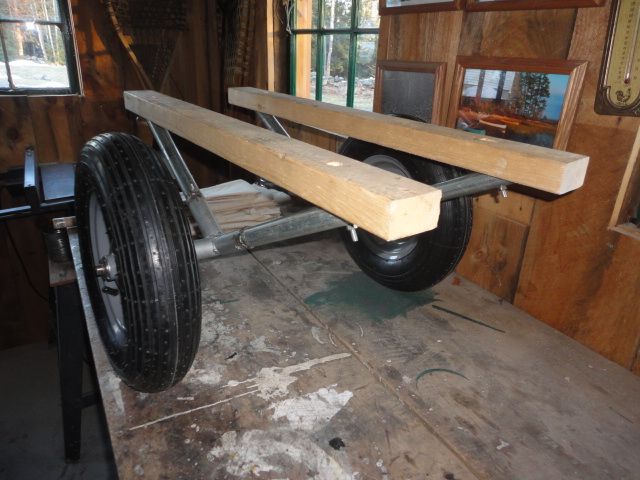 I used some old canvas to cover the pine (guess where I got that canvas
)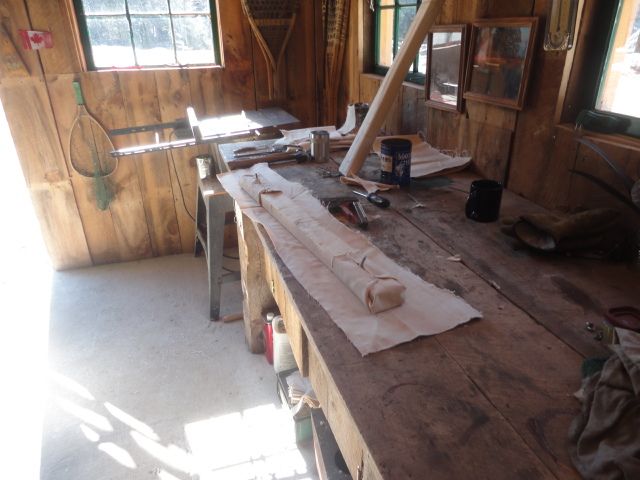 I painted it green like my canoes.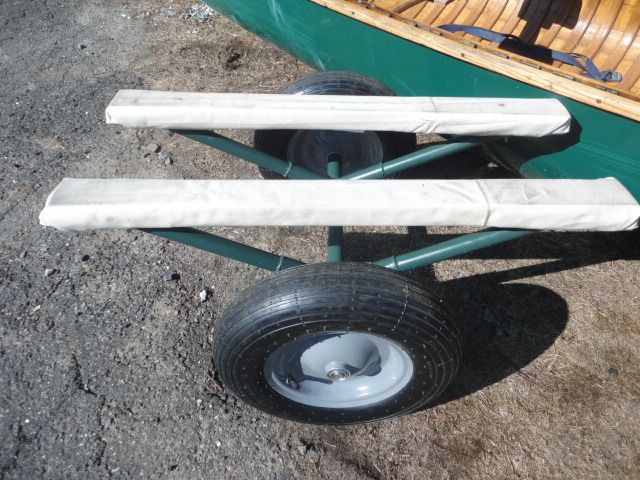 It fits a 16' Chestnut Pal very nicely. It weighs about 23lbs. My need for a cart is to get to some areas here in Connecticut that are open, but either behind gates or down old closed roads. This cart should help me out alot with it's high ground clearance. It will also make a good deer cart come November with some modifications.