I just acquired this 16' x 18" x 2" slab of Ash. I need to rip this into roughly 1" x1" pieces, from which I will mill inwales and outwales for my current 15' Chestnut Ranger restoration. You can just see that canoe lurking in the left background.
Here's my question for those of you who may be more experienced with the end result:
Should I rip with the grain, following the gentle sweep of the grain from end to end? This will ultimately mimic the curvature of the gunwales and require less bending in the horizontal plane. The problem as I see it is the resulting difficulties in the following milling to create the final shapes; trapezoid for the inwale and rabbeted & shaped outwale. If I follow the sweep I will have to do the final milling pushing curved shapes through my table saw (which prefers straight stock!). Incidentally, this slab is primarily quarter sawn grain- having been sawn from nearly the center of the tree.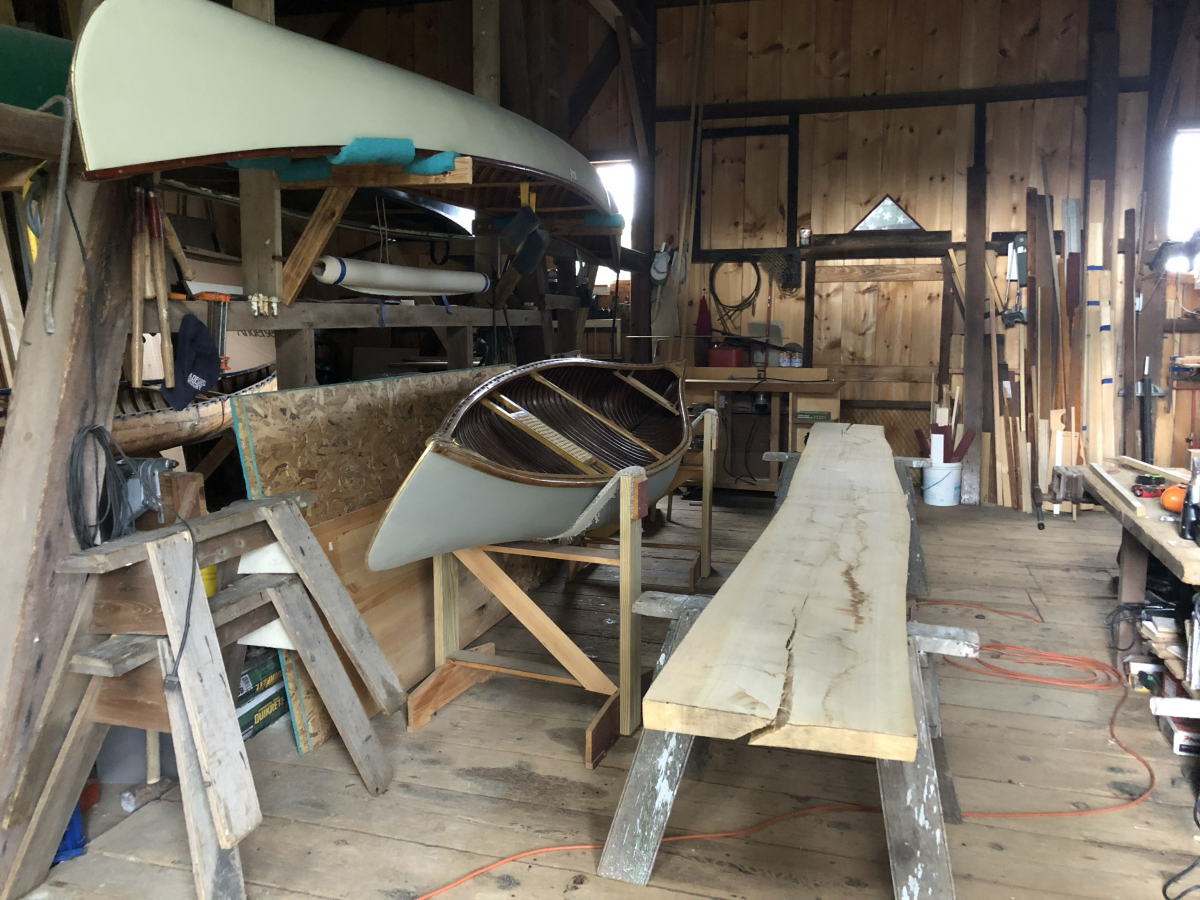 Is it important to make my stock prior to milling all have parallel grain or should I not be concerned with ripping straight stock and having the resulting grain runout to worry about? Is runout grain likely to become a finishing problem? I have no experience with the behavior of Ash.
Thanks.