I have made a barn find that I never expected. A local man I met last winter as I was recovering from knee replacement surgery invited me to come over and use a nice woodworking shop that had been built by his dad and sitting virtually unused for 20 yrs. All Powermatic tools so steel still in nice condition. American steel for you! He said you got to look at the old boat hanging in the pole barn so could never imagine what I would find. I am pretty sure this is a row boat built by Old Town at the end of their production of these boats. It is pretty clear that it was taken off the builders mold and the seats and risers installed plus stern knees, deck and seat knees. Then work evidently stopped. It never had canvas put on it as the frames were never cut down to the rail. It has never been in the water but has been sitting for a long time, hung up on it's side, in pole barn in Bradford, ME about 20 miles from the Old Town factory. Stern is good, planking and frames are excellent. In one photo you can see where I lightly sanded a few frames and it looks like new wood! Seats and deck are all mahogany that is still in great condition. The owner and I are going to work to finish it next summer.
There is no number on the stem. I think that is likely because it was not finished. I would be interested in the history of this boat, from some one with knowledge of Old Town's operations when they gave up building these. I know Old Town bought out White at some point. White had been building 16 ft runabouts with 3/8 fir plywood planking with varnished ribs and inside plank and windshield. I have seen those both with the White name as well as the Old Town name. I suspect they went to making them after they stopped production of boats like this barn find as the larger boats could handle much more power than this boat ever would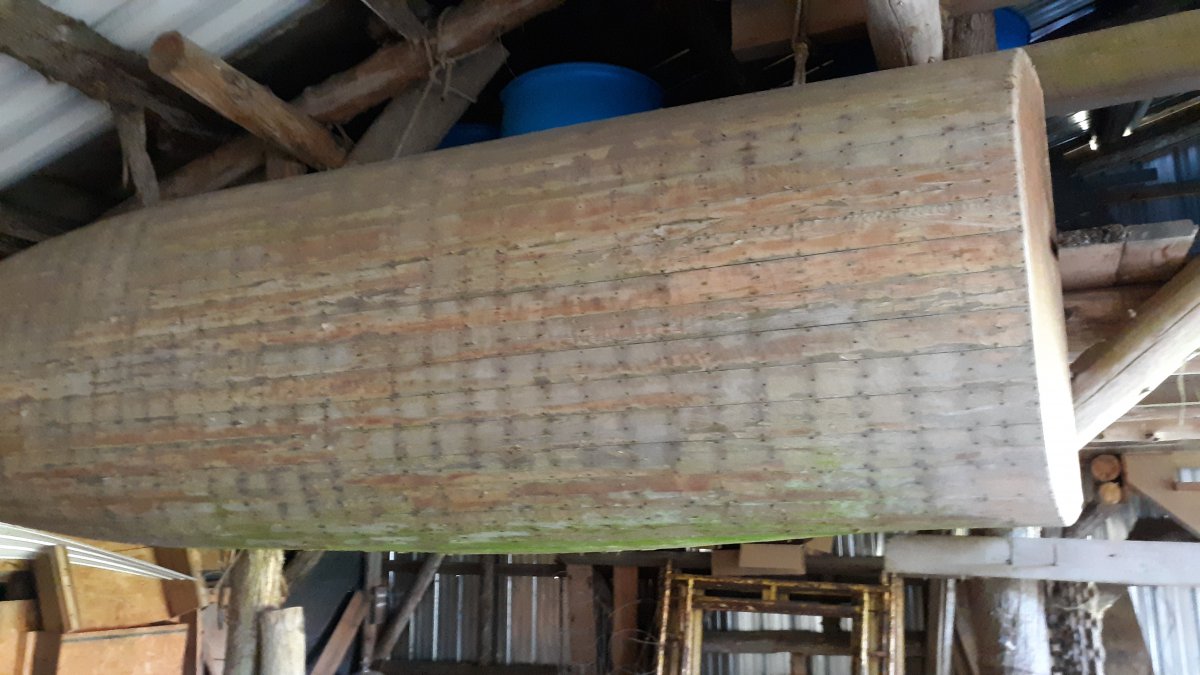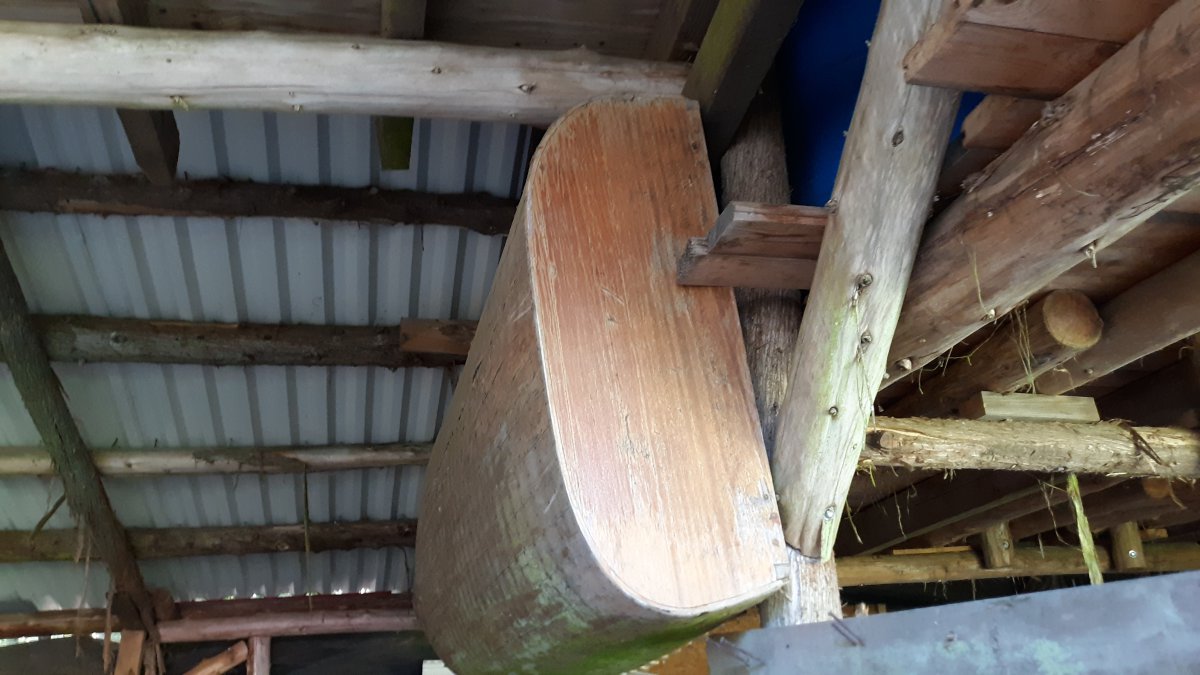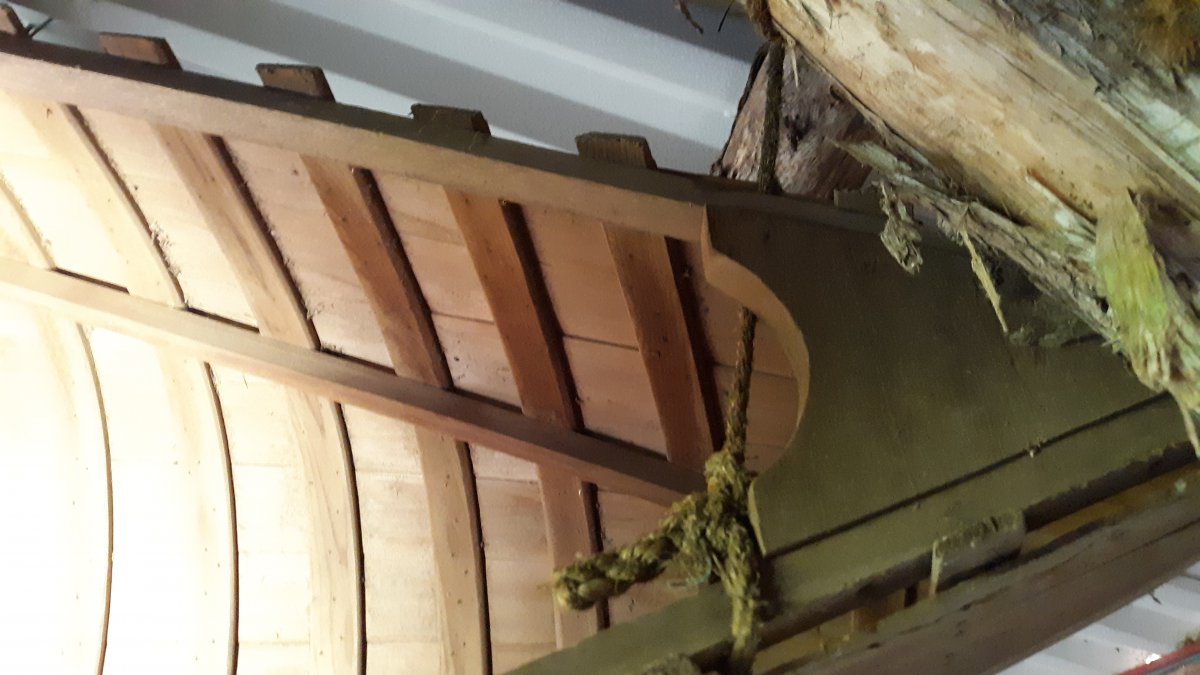 . I would be very interested to know what I can find out as to how they did things during that transition. Several photos are attached. More can be taken once I can get it where I can take better picks of the inside. As near as I can tell from measuring in this awkward location it is 15 ft long.